Repair and Replacement Process
Here is an overview of how the repair and replacement process works, along with some frequently asked questions.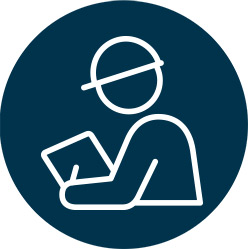 Problem Diagnosis
The technician will diagnose the problem and, if needed, report the findings to us. Once we confirm that the problem is covered by your contract, we will approve the repair, and the technician will proceed with fixing the problem.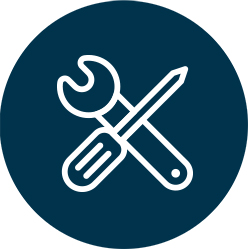 Repair or Replacement
If the problem can be fixed, often the technician will be able to repair the item that day. If your covered item cannot be repaired, we will replace it with an item with similar features, efficiency, and capacity. We are not responsible for matching the item brand, dimensions, or color.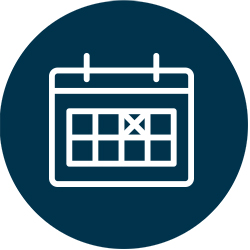 If Parts are Needed 
If the contractor doesn't have parts that are needed, we'll do our best to get them as quickly as possible. Usually, parts are easy to acquire, however, sometimes there are delays in securing parts or equipment. The contractor will set up an appointment to complete the repair once the parts have been secured. The will be no additional service fee charge to complete the repair.
Home Warranty Service FAQs
How do I cancel a service request?
If you need to cancel a service request prior to the contractor's arrival and it is within 24 hours of when you submitted the claim, you can use the Homeowner Center. Otherwise, please call us at 800-992-3400.
Are there any additional out-of-pocket costs?
There may be items associated with your repair or replacement that are not covered by your First American contract, therefore, additional charges may apply. When this happens, First American or the contractor will communicate this information and the associated costs.
Can I request expedited service?
If you ask the contractor to perform non-emergency service outside of normal business hours, you will be responsible for payment of additional fees, including overtime charges.
What's usually NOT covered?
Your home warranty contract covers only items listed as covered and excludes all others. Therefore, when you have a breakdown you may have additional expenses associated with the repair or replacement. For instance, costs to bring out-of-code systems into compliance, structural modifications, modifications to existing equipment, secondary damage, and cosmetic fixes are examples of items that may not be covered. Read your contract for full details.
Who will you send out to my home to service my system or appliance?
We will send a local technician from our network of thousands of independent service providers who are pre-screened and monitored for performance through customer satisfaction surveys.
What if I want my item replaced with a specific brand/color/etc.?
We will replace your covered item with one with similar features, efficiency, and capacity. If you want a specific brand, color, model, etc. you can agree to accept payment of cash in lieu of replacement. Please note that payment will be made based on First American's negotiated rates with its suppliers, which may be less than retail.
Are there any age limitations on the systems and appliances you'll cover?
No. We will cover your system or appliance regardless of age, provided it is in safe, working order before the start of your contract.
Will you replace my system or appliance if it can't be repaired?
Yes! If a covered system or appliance is beyond repair, we will replace it with a brand new unit with like functionality. In some instances, you may be offered cash in lieu of repair or replacement.
Payment will be made based on First American's negotiated rates with its suppliers, which may be less than retail. Repair or replacement of ice makers, ice crusher, beverage dispensers, and their respective equipment will only be completed when parts are available.
How often can I request service?
There is no limit to the number of times you can request service during your contract. Many of our customers request service multiple times each year and save hundreds to thousands of dollars in repair and replacement bills.