Home improvement. Few terms conjure a greater sense of excitement and dread in homeowners. But with the right app you can turn those visions of chaos into feelings of calm. We chose the following 11 apps from the thousands of mobile apps available because each provides effective tools geared to a specific stage in the typical home improvement process. In addition, the apps we selected had to be free and be available for use on at least two of the three major mobile platforms: Android, iOS, and Windows. Ready to embark on your next home improvement project? Download these apps* to your smartphone to see how they can help you during each stage of the home improvement process.
Research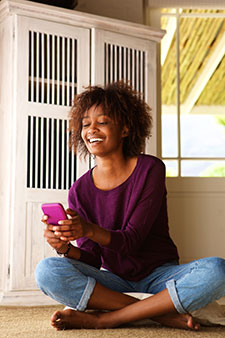 Unless you have a clear vision, the first step for any home improvement project is to do the research. In the past you might have picked up a half dozen home-design magazines to flip through, sticky-noting all the pictures you liked. Now you can view millions of the latest home-design images at your fingertips with the Houzz app. Get inspired as you search by style, room, or whole home, then save your ideas to share. This app also has a handy tool called Sketch that you can use to write notes directly onto Houzz photos. Found a style you'd like to try? Take a photo of a room and click the View My Room button to see how a style will look in your room.
Planning
No app can do everything but if you want to get a sense of every stage of a remodel at once, check out HomeStyler by Autodesk. Simply take a picture of a room in your home, then check out different design ideas, try out new paint colors on the walls, put in new flooring, add new furniture and move the pieces around. It's a fun, creative way to develop a remodeling plan while you see a room in a whole new light.
Budgeting
With hundreds of budgeting apps, it can be daunting to find a simple, free tool to create a budget for a single project. But Spending Tracker fit the bill. Intended for tracking home expenses, for which it also is a great tool, Spending Tracker lets you create your own Expense categories. So, for example, you can create a category for Kitchen Remodel, enter an "income" amount for that project's budget, and track expenditures through subcategories you add that apply to the project, such as cabinetry, countertops, flooring, fixtures, and so on. It's an easy-to-use tool for helping you keep control of your remodeling budget.
To help with your budgeting, we also recommend downloading the Handyman Calculator. It will calculate the cost for everything from crown molding and carpeting to concrete and asphalt. (Note: the free app has all the bells and whistles of the pro version; it just includes ads.)
Drawing
Because few home improvement projects do not require a permit, chances are you will need one. And a permit needs a plan. And a plan starts with a drawing. These three apps will all help you diagram a floor plan to scale. You can use these plans to provide drawings to an inspector, or to give to your contractor so he or she can present a permit-ready version to your town's building department.
Each app lets you take a picture of a room with a smartphone, then follow the simple instructions, and voila – you have a precise new floor plan that accounts for doors, windows, wall height, and more. These apps even let you draw a new opening for a window, move a doorway, or add or remove a wall.
Painting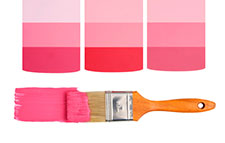 Want to see how different paint colors will look on the walls and/or ceiling in a room? ColorSnap lets you try out different colors by virtually painting them on the walls using a photo of any room in your home. Found the color you want? Use the ColorSnap calculator to determine how many cans of paint to buy!
Furnishing
You have a design, a budget, a floor plan, and a paint color selected for your project. Now you may want to see what new furniture might look like when you are finished! Use Room Planner to visualize your finished space. Or try one of the new home design game apps like Redecor to practice your skills and get inspired.