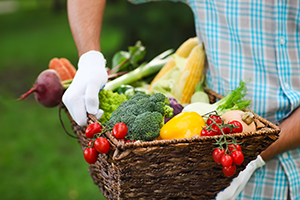 Many things in nature are blooming with the arrival of springtime, so now is a good time to start planting (or planning) your garden if you haven't already.
There are so many good reasons to grow your own fruits, vegetables, herbs or flowers:
It lets you spend more time outdoors with nature, which is so important right now
Many studies suggest gardening is a stress reducer
Gardening is exercise!
You can grow varieties of plants you won't find at the store
You can save money by growing plants from seed
Fresh picked fruits and veggies are packed with flavor and nutrients
A bountiful harvest allows you to cook, can, freeze, or share with neighbors
Gardens can add to the beauty of your landscape
Plants reduce carbon dioxide and give off oxygen
You can plant to encourage beneficial insects like bees and ladybugs
Many nurseries are open, as well as hardware stores, as they are considered essential businesses at this time. Call ahead to your local store to ask about the starter plants you are interested in buying to find out if they are in stock, and if you can order them for curbside pickup.
If you decide to start growing flowers and vegetables from seed, you can research online to buy the seeds you want and have them shipped to your front door.
What to Plant and When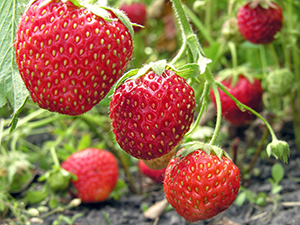 Making the right choice is key to having an abundant, thriving garden. Grow what you enjoy eating, while also trying something new. You can start from seeds, seedlings, or established plants from a local nursery. There are some great resources online to figure out the best fruits, vegetables, and herbs for your location. The National Gardening Association can help you choose what and when to plant: just enter your zip code to access a planting calendar for your area. The Old Farmer's Almanac also offers a great Planting Calendar, just enter your ZIP code to get started.
Location, Location, Location
Scope out the right location for your garden, with consideration for the amount of sun exposure, wind/frost protection, and water source. Build or repair beds if needed, and prepare your soil. If you don't have the perfect open space on your property for a garden, or have mostly hardscaping, consider container gardening. Barrels or planting boxes can be strategically placed on your deck, porch, or patio. Many have wheels that can be a great feature when switching out plants and moving containers as the season changes.
Healthy and Happy Plants
In addition to water, your garden needs "food," too. Garden shops can help advise you on the right fertilizers, minerals, and mulches to buy to enrich your soil. If your garden is invaded by destructive pests, there are many earth-friendly ways to reduce or eliminate these problems. If you can, show an affected insect or leaf sample to your local garden shop expert for advice. If animal pests are taking more than their share, there are natural options to discourage them. Some examples include screens/netting, sound or visual disturbers, motion activated water sprayers, and even natural repellants made with hot peppers.
Protect Yourself
Be sure you've got a great pair of garden gloves to protect your hands. Gloves can help you avoid cuts, dirty fingernails, soil fungus, and any biting or stinging insect you might disrupt. A sun hat is important too. A hat can protect you from harmful UV rays as well as keep you cool. Be sure it has a large brim and consider the Ultraviolet Protection Factor (UPF) rating of the fabric. A UPF rating of 30-50 can block approximately 96-99% of UV rays. Use sunscreen to protect other areas of exposed skin from sunburn.
Tools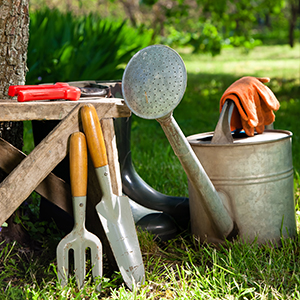 Get your basics together - shovels, trowels, shears/pruners, watering cans, hoses, etc. Repair or replace any that are broken. If your shears or pruners are dull, your local hardware store typically has the equipment for sharpening the blades. Dull blades can damage your plants and possibly expose the frayed ends to insects or disease. Sharp blades also make pruning easier and more efficient. Clean your tools after using by brushing off dirt and debris. Put them away dry to avoid rusting.