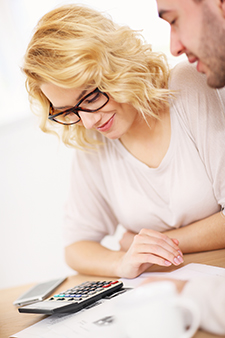 Before you start looking for your new home, you need to take a few key steps with your finances to make the process as smooth and painless as possible. Once you take care of your finances THEN you can start looking at homes and contacting a real estate agent.
1. Get Your Finances in Order
Know your credit history and fix any issues that might keep you from getting a loan.
Calculate your debt and expenses to help determine your desired monthly mortgage payment.
2. Look For a Lender
Once you have your finances in order and you have an idea of what you can afford, gather all the necessary financial documents and start looking for a lender.
Find a reputable lender who listens to your needs. A good loan officer can make or break your experience.
3. Get Pre-approved
Now that you have your finances in good order and have found a lender, the next important step is to get a pre-approval letter from your lender to prove your buying potential.
Now you're ready to actually start looking for a home. In addition to knowing just how much you can afford and the type of home you want, make sure you take into consideration different neighborhoods, schools, and other important variables like commute times, parks and recreation opportunities, and shopping.