Even if you don't spend a lot of time online, your home warranty account is a great resource that can help you get the most out of your home warranty coverage. Haven't set up your online account yet? It's simple and takes just a few minutes.
Here are three big reasons why you should use your Homeowner Center account.
1. Request Service Online
When a covered home system or appliance breaks, you want it fixed as quickly as possible. With your online account, you can use your mobile phone, tablet, or computer to quickly request service online. Simply sign in and click Request New Service. See how easy it is!
2. Check What Your Home Warranty Covers
Our home warranty plans offer different levels of coverage. If you're not sure what's covered by your home warranty plan, you can check your printed contract and guide, or go online and check. After you sign in, click Coverage in the menu bar. Under Coverage Details, you can see a list of covered home systems and appliances. Click each item to see more details.
You can also view a sample copy of your contract that you can save or print.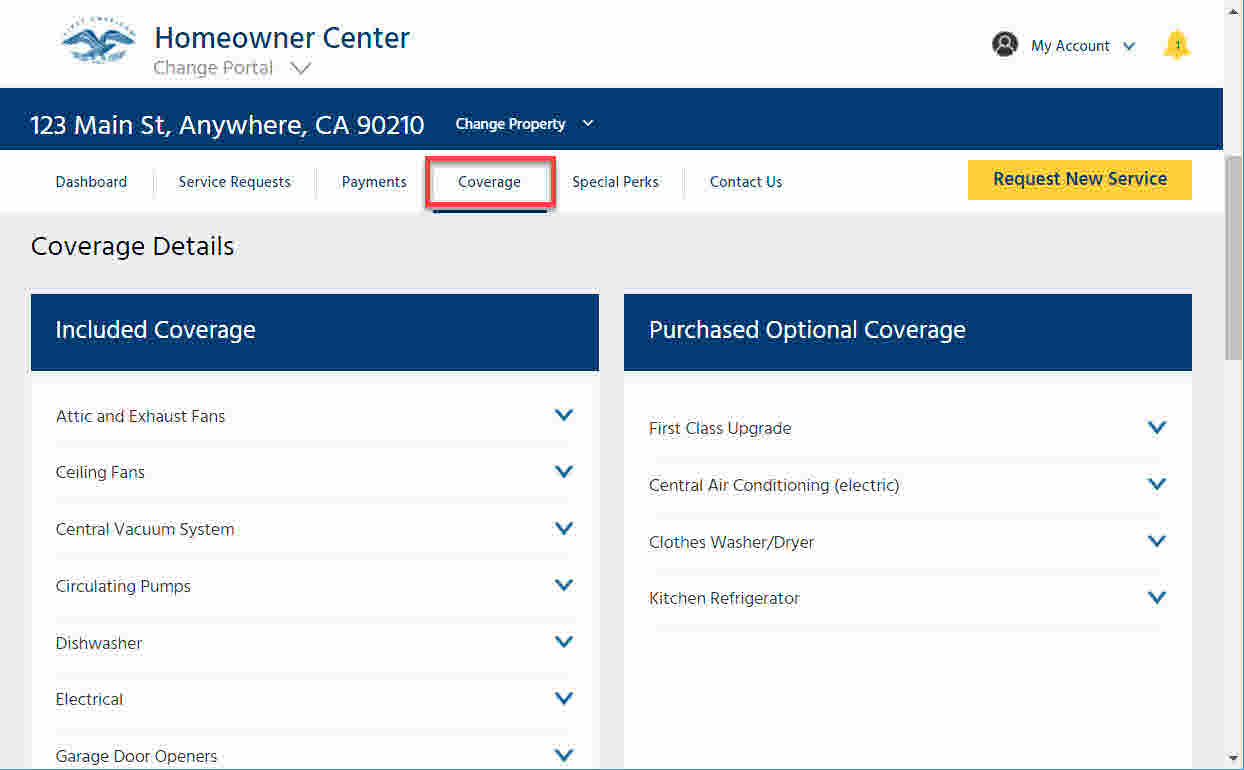 3. Get Special Perks
As a First American Home Warranty customer, you have access to special perks including:
Automatic home filter delivery service from Filterjoy
Discounts for handyman services from Porch
$25 Amazon gift card when you refer a friend
And more
Learn more about these great benefits by clicking Special Perks in the main menu bar.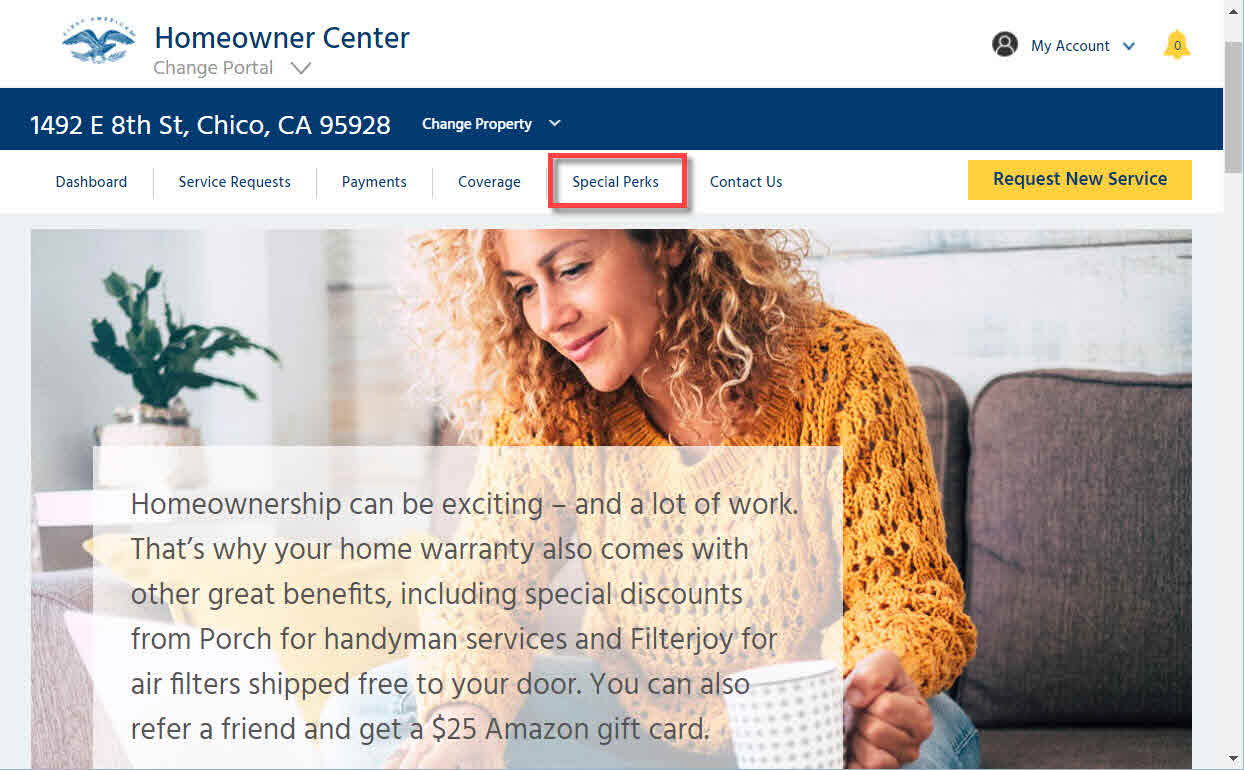 More Great Benefits to Going Online
Update account information, including phone, email, and more
Renew home warranty coverage
Download your free Home Maintenance Guide (click My Account, then Resources)
Want to understand more about your home warranty contract? Watch this short video to easily find out what your home warranty covers, doesn't cover, and other key information.