Even if you don't spend a lot of time online, when you access your online home warranty account, you'll enjoy added benefits that help you get more out of your home warranty coverage. Here are three big reasons why you should use your Homeowner Center account.
1. Request Service Online
When a covered home system or appliance breaks, you want it fixed as quickly as possible. With your online account, you can use your mobile phone, tablet, or computer to quickly request service online. Simply sign in and get started. See how easy it is!
2. Check What Your Home Warranty Covers
Our home warranty plans offer different levels of coverage. If you're not sure what's covered by your home warranty plan, you can check your printed contract and guide, or go online and check. Once you sign in, click View in the My Coverage section. Under Coverage Details, you can see a list of covered home systems and appliances. Click each item to see more details. You can also view a sample copy of your contract that you can save or print.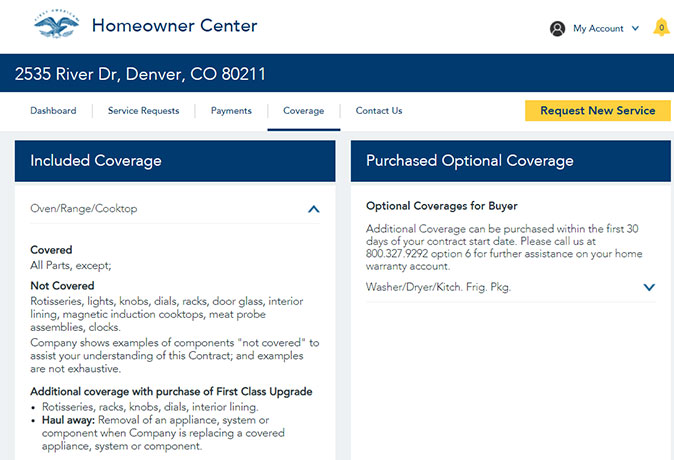 3. Send Us Messages About Your Service Request
When you need us, we are available by phone 24/7. But if you don't need to reach us right away, you can easily sign in at fahw.com and send us a message about an existing service request.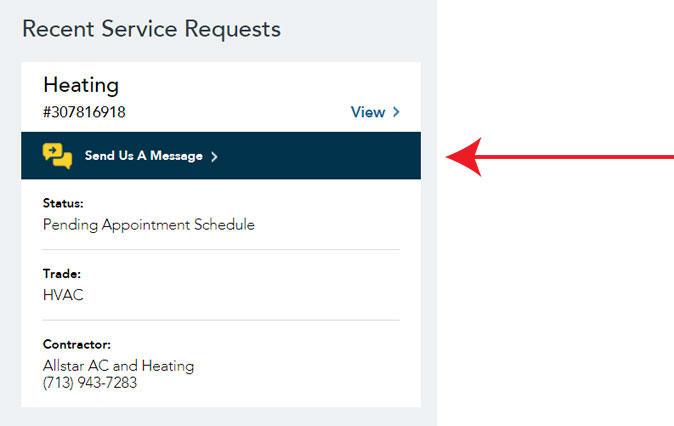 More Great Benefits to Going Online
Update account information, including phone, email, and more
Renew home warranty coverage
Download your free Home Maintenance Guide (click My Account, then Resources)
Want to understand more about your home warranty contract? Watch this short video to easily find out what your home warranty covers, doesn't cover, and other key information.