Whether you're looking to put your house on the market or just want to love your home again, an upgraded and attractive kitchen is a great place to invest. Not only do kitchens sell homes, but according to a survey by the Bureau of Labor Statistics, the average American man spends approximately 45 minutes a day in the kitchen while the average American woman spends about an hour and 10 minutes a day. Enjoy more of the time you spend in your kitchen with these small investments:
Replace Appliances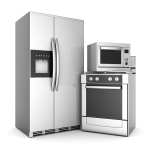 Give your kitchen an instant facelift by replacing old, outdated, or mismatched appliances with newer models. Look for appliances that make your life easier and can save you money such as streak and smudge resistant stainless steel and energy efficient appliances.
Add a Backsplash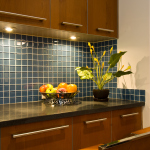 Adding (or updating) a backsplash is an inexpensive way to add a pop of color and focal point for your kitchen. Not only will it protect your kitchen walls from food splatters, dirt, and other elements, it's also a great look that can be incorporated into any kitchen. Regardless if your kitchen is modern, county, or rustic, you can find a backsplash to accentuate its look.
Change Cabinet Hardware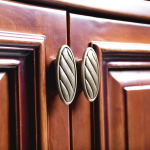 A simple way to add a sophisticated feel to your kitchen is to add or change your cabinet fixtures. For as little as $5 per fixture, you can give your kitchen an updated feel without breaking the bank.
Reface Instead of Replace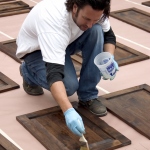 Depending on the material you'd like to use and the amount of cabinets you have in your kitchen, replacing your kitchen cabinets can cost well over $20,000. However, you can reface your cabinets for about half that price. Not only is it cheaper, but refacing takes a lot less time and saves you the hassle of having to rip your cabinets out.
Add Lighting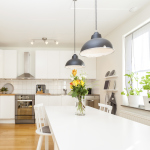 Add lighting to key areas of your kitchen, such as above the stove, sink, island and dinner table, for a dramatic impact. Under counter lighting is highly desirable and great for illuminating counter work surfaces. Spotlights and uplights are also fun additions.
Making a few easy kitchen upgrades can add instant value and save you time, making your home more enjoyable for you and your family.