Looking for new ways to make your listing stand out from the competition? In today's competitive market, giving the home buyer as much information as possible about the property can make your listing more attractive. And when buyers are viewing multiple homes, it's hard for them to remember all of the nuances that make your listing unique. One of the best ways to make a lasting impression is to provide a floor plan that also includes photos attached to each room and area of the property. Recent studies show that more than 85% of home buyers found floor plans either "essential" or "useful." More than half of the respondents said they would spend more time looking at a listing if it included a floor plan.
Floor Plan Software and Services
Service companies that can produce these kinds of floor plans have become more prevalent in the last ten years as real estate professionals realized the benefits of using professional pictures coupled with a floor plan. Many companies are now also able to produce 3D floor plans that have been easily created from 2D floor plans. And typically, you can get all of these materials produced at a minimal price. Most of these companies offer to create the floor plan for you from the chicken-scratches you scribbled on a napkin, or they will come out and measure the home and create the floor plan for you.
For do-it-yourselfers, these companies also supply floor plan software online. You can add your own photos to the floor plan or have the company take professional pictures when they are taking measurements at the home and place those into the floor plan. Take your 3D floor plan to the next level with a 3D walkthrough, or have your 3D home dropped into position from outer space using Google Earth and find out what that kitchen view is really like! Many companies also offer interactive floor plan options allowing buyers to add furniture or color the walls to get a better idea of what their potential new home might look like.
Here are a few of the top floor plan creators servicing the real estate industry:
Floor Planner
Floor Planner offers 2D and 3D interactive floor plans that allow buyers to explore the floor plan, decorate it, and get a real feel for their potential new home.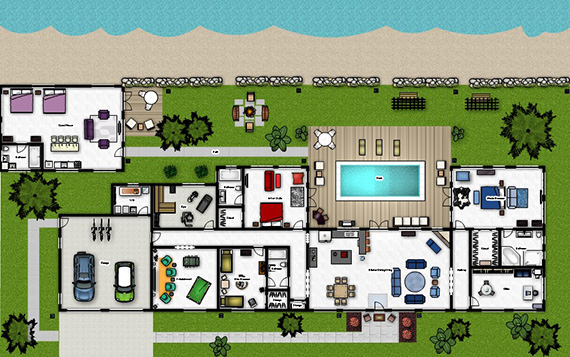 Floor Plan Online
With Floor Plan Online you have the option of self-service or full-service floor plan creation. You can choose to sketch the floor plan and take your own pictures, or have someone come out and do it for you, or a combination of the two.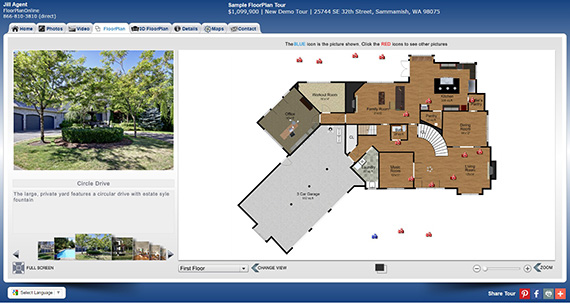 Metropix
Metropix can create 2D and 3D floor plans, interactive floor plans, photo placement, room décor, and color plus 3D walk-throughs, as well as "InsideEdge," where your 3D image is dropped into Google Earth.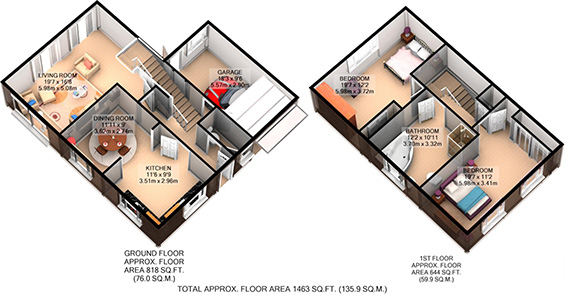 Real Tour Vision
Real Tour Vision couples virtual tours with floor plans, 2D and 3D, interactive plans, Google Earth options, and more.