Do you know what to do when your central heating system isn't working? Learn how to troubleshoot simple heating issues that you can fix yourself, and when it's time to contact an HVAC professional.
How Your Furnace Works
First, understanding how your heating system works can help you troubleshoot when it isn't working. The most common type of system is a ducted warm-air or forced-air system. When you set the thermostat to a specific temperature, it sends a signal to the furnace that tells it to turn on. The furnace heats the air and circulates it by means of a series of ducts and vents throughout your home.
Quick Tips for Heater Issues
Check thermostat. Be sure the thermostat is set properly to "Heat" and the fan is set to "On" or "Auto." Then try raising the set temperature 5 degrees and waiting a few minutes.
Check forced-air entry points. Be sure the registers, grilles, and air returns that move air throughout your house are not blocked. Make sure heating register dampers are open.
Check the air filter. A dirty filter can reduce efficiency, causing your system to work harder than necessary.
You'll find more details below to help you troubleshoot each of these three steps. If, after following these steps, your heating system still does not work, contact a furnace repair professional to check out your system.
Check the Thermostat
Start by checking your thermostat. Your thermostat controls when the heater turns on and off, so if your thermostat isn't working correctly, your heater won't either.
If your thermostat has no power or is unresponsive, check the circuit breaker on your home's electrical panel. If you see a circuit breaker out of alignment, turn it off, then back on. (It should be aligned with the rest of the breakers.)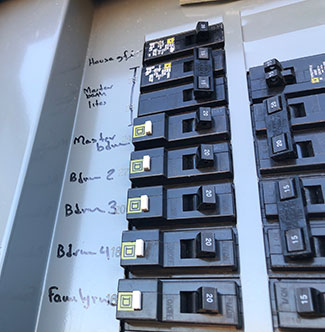 Some thermostats uses batteries or have them as a backup for when the power goes out. If the batteries are dead or low, this could cause problems. Try replacing the batteries. Most thermostats that use batteries will have a low battery indicator to let you know when it's time to change them.

Next, check to see if someone accidentally turned off the thermostat or set it to "Cool" or "Fan" instead of "Heat." Alternatively, it may be set to "On" instead of "Auto." Once you're sure the settings are correct, raise the set temperature 5 degrees and wait a few minutes.
If you have a mechanical thermostat, it will have a small lever that changes the temperature. Dust and other particles can cause issues with this type of thermostat. Remove the cover and clean the thermostat with a soft brush or compressed air.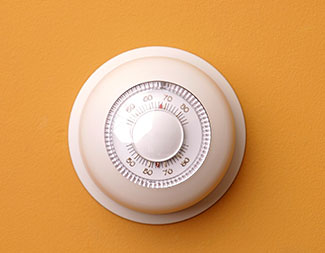 Check Your Vents, Registers, and Grilles
Central heating works by blowing heated air through the system of ducts in your home. The ducts deliver warm air to rooms through either registers, which have adjustable dampers to control airflow, or grilles, which don't have dampers. Your home's central heating system will also have one or more air returns, which pulls air back into the system to warm and recirculate it again.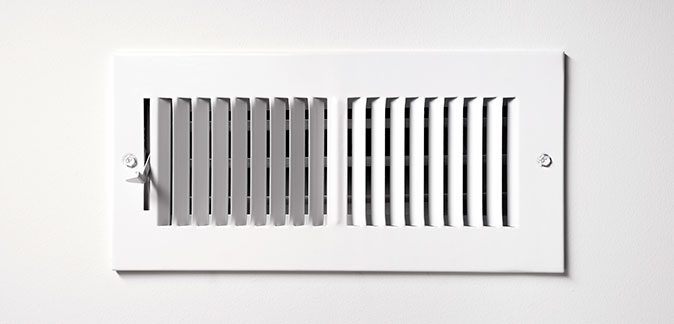 Furniture or other items such as curtains can block the air return vents that pull air into your heating system or the registers and grilles where air flows back into your home. Check the registers to ensure that the dampers that control the airflow are open all the way.
Check Your HVAC System's Air Filter
If your air filter is clogged and needs to be replaced, your system may not produce enough heat. A clogged filter can reduce airflow and reduce the amount of warm air flowing through your system. It can also make your heating system work harder than necessary. Not sure how to change the filter in your HVAC system? It's three simple steps:
Locate the filter. Your filter is usually on a compartment adjacent to your furnace or air conditioner, or behind a ceiling or wall-mounted air return grille.
Check the filter. If it's coated with a layer of dust and you can't clearly see the material, it's probably time to replace the filter.

Replace filter if needed. Look along the edge of the filter—typically, you'll find its dimensions listed there.
Most standard filters last about three months, but this can vary depending on how much you use your system. If you have a large home, have pets, live in a dusty or polluted area, or smoke, you many need to change your air filter more often.
If Your Heating System Still Isn't Working
If after trying these tips, you're still having heater issues, it's probably time to call an HVAC professional. If you have a First American Home Warranty, your central heating system is just one of the many covered home systems and appliances. You can sign in or call us at 800.992.3400 to request service 24 hours a day, 365 days a year. We'll assign a prescreened repair technician to diagnose and fix the problem.