Lately, there have been many studies exploring the benefits of spending time outside in nature, but did you know you can also gain many of those benefits – and more – by bringing plants into your home? Houseplants not only freshen the air in your home, but they can also help remove harmful toxins from the air. The calming influence of plants can help you concentrate and improve your memory. Plants and flowers can also make you happier and heal faster. Here are five easy-to-grow houseplants that have the added benefit of being great air filters.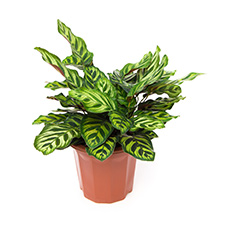 Calathea
Also known as the "peacock plant," this popular houseplant, which has many varieties, is known for its wide colorful leaves. Calathea do well with limited water and low light, but will not tolerate lots of direct light.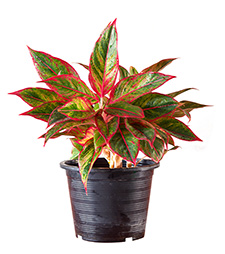 Chinese Evergreen
This highly decorative houseplant comes in a range of color variations–dark to light green, silver, yellow, and red. While it does well in low light, the Chinese Evergreen doesn't like cold temps and needs to be kept moist. Note: Toxic to humans and pets when ingested.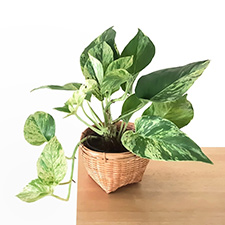 Pothos (Devil's Ivy)
These versatile plants come in a wide variety of patterns and colors. Very tolerant to low light, Pothos needs watering only once per week. These houseplants die if you overdo it with the watering can. Note: Toxic to humans and pets when ingested.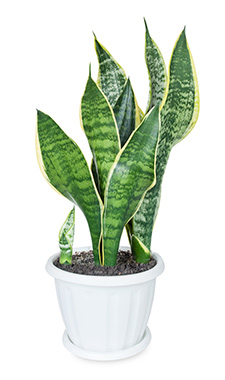 Snake Plant
Like its namesake, the snake plant loves to bask in the light and needs very little water. Let these plants completely dry out between waterings and give them good drainage – the roots will rot if kept damp. Mildly toxic to humans and pets if ingested.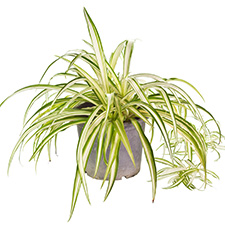 Spider Plant
Although they look delicate, these tough plants can grow in a wide range of conditions. If you want this plant to thrive, it likes bright light, good drainage, and a chance to dry out between waterings.
As noted, some of these houseplants (and other common houseplants such as ivy and lilies) are toxic to humans and pets. If you have small children, or dogs or cats that like to nibble on greens, you might want to pass on some of these, or consider hanging plants. If you have other indoor plants you like, and want to check to see if they are safe, check out the ASPCA searchable list of plants poisonous to pets.
Want to try your hand at gardening? Check out these articles:
Creating Beautiful Container Gardens in Small Spaces