Once the chilly temps set in, no one wants to cope with breakdowns to their heating system, oven, cooktop, or water heater. A home warranty can cover appliances and home systems when they unexpectedly break down. Home warranty coverage can also help minimize the potential hassles and delays that may result from an appliance or system that suddenly needs a repair.
In addition to having home warranty coverage, home systems and appliances need regular maintenance to help keep them running well. Regular upkeep becomes even more important as Old Man Winter pays his annual visit. Cold weather, rain, and snow can wreak havoc on your home. And neglected home systems and appliances tend to act up at the most inconvenient and chilliest times of year. To get you ready for winter, we have gathered some of our best tips for preparing for the winter chill – in an order that helps you get the most important tasks done first: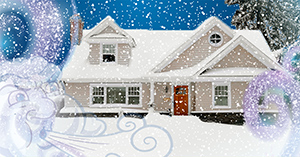 First American Home Warranty Coverage
Learn more about what's covered by a First American home warranty plan and how you can protect your home's crucial systems and appliances.