Market Your Listings with One Core Element in Mind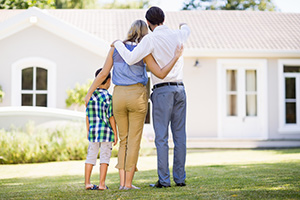 Great real estate listings, like great books, capture the imagination and compel your audience to continue reading. And when you create a great real estate listing it speaks to your homebuyers. It gets them to call you, attend the open house, or drive by to see the property. The listing is the call to action. So, when you're creating a listing, think of each aspect of the property description as parts of one big call to action. Doing so can help you focus on the complete picture you want to create in a homebuyer's mind. And it allows you to create a listing that sets a scene for prospects and convinces them they want that house. Ready to create a real estate listing using this mindset? Use the checklist below as a guide to help you capture the essential ingredients for your listing.
Checklist for Creating Real Estate Listings
Hire a pro to take photos. Real estate photographers put homes in their best light and often use the latest tech for creating virtual tours and drone videos.
Add the standard data to the MLS and verify the accuracy of information.
Craft a compelling headline that will get people's attention. An attention-getting headline is critical to getting the buyer's attention.
Write a brief property description highlighting the key features. This and the headline are where you want to use your creative copywriting skills to help your listing stand out.
List any green features, like home energy efficiencies and HERS scores.
Don't forget distinctive details such as HOA, special features like hardwood floors, views, pool, spa, appliance name brands, property, and landscaping features. Include local amenities such as good local schools and any recent upgrades or improvements.
Add any home loan options.
Include your contact information, such as MLS and license number.
Proof listing carefully.
Once you've created your listing-as-a-CTA, be sure you get the word out about your new real estate listing via:
Social media sites
Listing's web page
Email lists
Brochure holder attached to a home or for sale sign
Helpful Resources for Creating Real Estate Listings