Or, How to Be the Superhero Budgeteer of Your Home
Today, saving for (and on) home repairs and maintenance can be a struggle for many homeowners. If you are the person in your house who keeps the budget and pays the bills, you are already the Superhero Budgeteer of your home. That's because you are the one who must constantly face down that villainous foe trying to wreck your budget—and that foe is the cost of home repairs and maintenance. So what can a Superhero Budgeteer like you do to win the budgeting wars?
First, it helps to look at the problems you have to face as a homeowner, so let's start by asking about what may be happening at this moment at your house.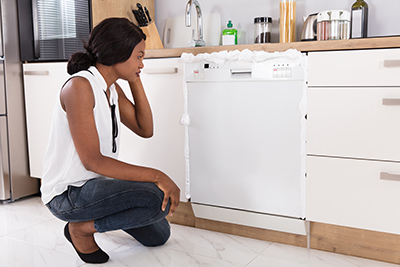 Do you have a broken appliance? Does the roof need replacing? Is your HVAC system getting old? Are the trees in need of a trim? All of these problems, and so many more, are on you to pay for, and sometimes you will have to pay for more than one problem at the same time.
When you're the Superhero Budgeteer, it's always up to you to save the day—and your budget—when something around your house needs maintenance or suddenly breaks down. And, whether the problem you are facing at your home right now is small, like a dripping faucet, or big, like a leaking dishwasher, you have learned that the cost of home repairs and maintenance is always more than you imagine. Unexpectedly or not, you know your budget will take a hit when a breakdown happens.
Even if your home is new, and you're thinking, I don't have to save for home repairs and maintenance right now, think again. New homes need a lot of basic maintenance too, especially if you want to protect what is typically the biggest investment you'll make in your life. Keeping up with your new home's upkeep can also help you avoid unexpected major repairs.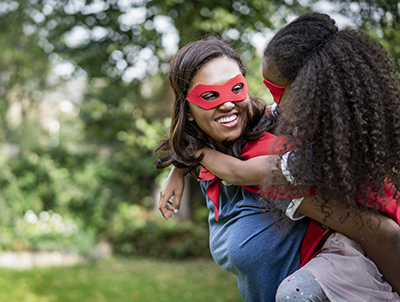 It's not all bad news, though, because every Superhero Budgeteer has a utility belt full of powerfully cool tools to use. Plus, they always have… a secret weapon.
Let's check out the tools you can use to win the budgeting wars, so you can enjoy more fun, worry-free days at home with your loved ones.
Budgeting Tools for Home Repairs and Maintenance
Every Superhero Budgeteer knows the best first tool in their utility belt is a plan. So, just like you have a plan for retirement, college for the kids, a great vacation, a second home—name your dream—you need a plan for your home—a savings plan.
The Savings Plan
This plan works best when you set up a savings account that is separate from any other savings accounts you have. That's because you will eventually need the money you save in this account for unexpected or emergency home repairs as well as regular maintenance tasks.
Call it your Home Repairs and Maintenance account or maybe your Worry-Free Fund, but these are monies you should plan to save only for the care and upkeep of your home. Your parents probably called it a Rainy Day fund and that is still accurate because it is best to set aside this money and forget about it until it rains.
What's the Best Way to $ave for Home Repairs and Maintenance?
If you have direct deposit, you can usually set up more than one account and direct some of your paychecks to a different savings account. By automatically routing a specified amount to a separate account, you never even "see" that amount enter your household checking account. Even Superhero Budgeteers might otherwise be tempted to spend that extra money on a new cape from time to time.
If you can't route to a savings account via direct deposit, many banks offer specialty savings accounts linked to a checking account. Online banking tools also make it easier for you to move money into a separate savings account and you can set that up to happen automatically once per month on a day you choose.
You can also consider alternate types of savings vehicles, such as a money market or CD account. The downside to these accounts is the limits they have on access to your funds. If you want to have quick access in case of an emergency home repair, stick with a traditional savings account.
So, how much should you save? Here are the tools you can use to determine how much money to comfortably set aside:
The 1% Rule
The 1% rule is a simple way for you to calculate how much you should save each year. This rule suggests that you set aside 1% of the purchase price or value of your home every year to use for repairs and maintenance costs. For this example, let's use the average American home price, which, according to the U.S. Census Bureau, is a little over $425,000. Based on that price, you'd want to save $4,250 (or just over $350 per month) each year in a maintenance account.
You can also apply the 1% rule to the value of your home today. It's likely, if you bought your house five years ago, that it's worth more now. Keep in mind that as your home ages, the costs for repairs and maintenance also rise. (If you're unsure of your home's worth, a quick online search of home valuation tools can help you determine the current value.)
The Square Foot Rule
This rule offers another way to estimate what you'll need to save for yearly home repairs and maintenance. The rule says you take the amount of square footage of your home and multiply that number by $1 per square foot. So, for example, if you have a 2,000 sq. ft. home, you should save $2,000 each year for maintenance. Already that amount sounds more manageable if that 2,000 sq. ft. home cost $425,000, right?
What can make this rule more practical, though, is that it is tied to the size of your home. Generally speaking, bigger homes mean you can expect to pay more; smaller homes can be less expensive. So your savings plan can reflect how much or little home you need to maintain.
What's the Right Goal to Set for Your Savings Account?
Depending on your other expenses, you may need to scale your savings plan accordingly, so use the 1% and Square Foot rules as starting points for setting your savings goal. And keep in mind that neither rule takes into account what the future may hold for the costs for things like labor, materials, and so on in your area. To help set the right savings goal, find your "happy medium" between the two savings amounts you have calculated. Then be sure that amount is one you can comfortably manage each month.
What if Saving Enough Money Is Too Much Right Now?
These tools help you determine how much money to save for home repairs and maintenance. Saving money is important, but you may be thinking that trying to save enough still sounds daunting. Is there a tool that can help you today, as you begin to build up your emergency fund?
It may be time for a secret weapon.
A Home Warranty: Your Secret Weapon
Superhero Budgeteers always have a secret weapon they can rely on. And their secret weapon is a home warranty—the one tool that can help plan for the unexpected when it comes to costly repairs to their home's important systems and appliances.
Even the most dedicated budgeteer knows that a day may come when their well-protected and preserved emergency savings account may not cover the cost when the air conditioning or heating system fails. Repairing or replacing these critical systems can often cost many thousands of dollars. Having home warranty coverage is what Superhero Budgeteers know they can turn to for budget protection when their home's systems and appliances fail.
How a Home Warranty Helps You Budget for Home Repairs and Maintenance
So why is a home warranty an important budgeting tool for Superhero Budgeteers? Because the home systems and appliances you rely on every day can't last forever. Eventually, your HVAC system, the plumbing or electrical system, or one of the many appliances you rely on every day will break down. Whether you need to repair, or replace, a covered item that fails, the cost for that work is real.
Take a look at these repair and replacement costs* below, based on actual invoices First American Home Warranty paid to repair or replace their customers' covered appliances and home systems: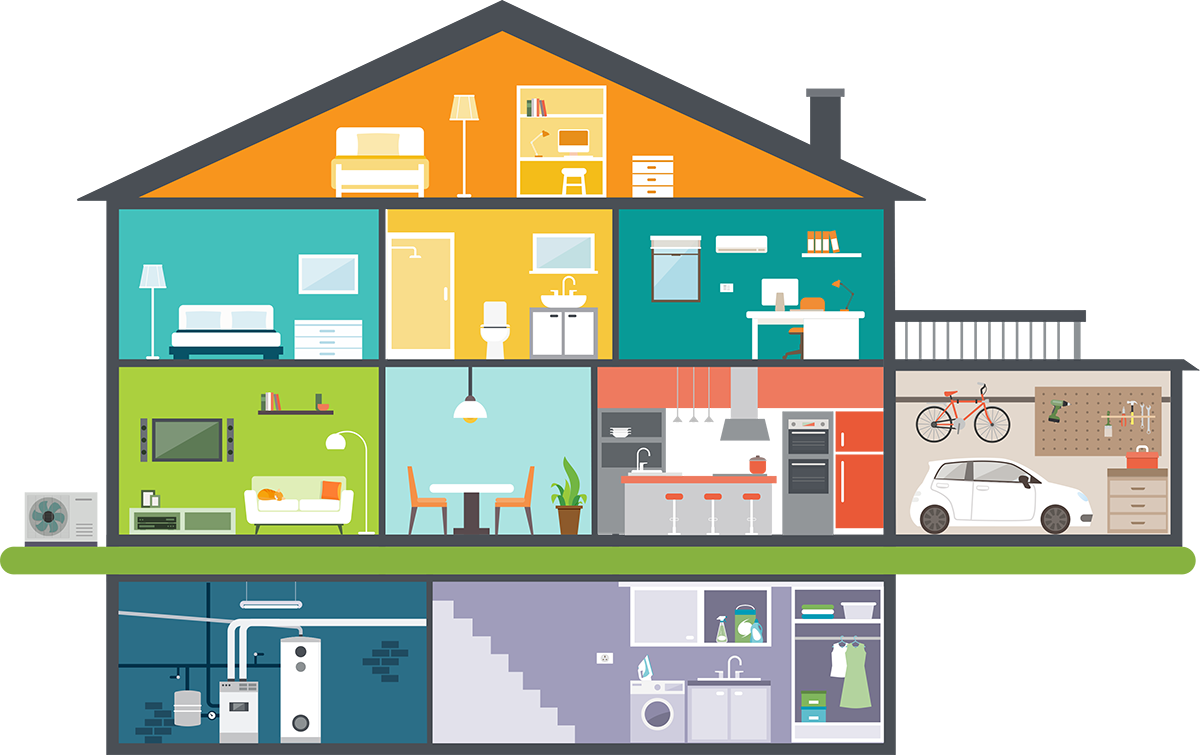 | Covered Items | Air Conditioner | Heating System | Plumbing | Electrical System | Oven/Range | Water Heater | Refrigerator |
| --- | --- | --- | --- | --- | --- | --- | --- |
| REPAIR | $915 | $823 | $505 | $480 | $1,134 | $1,388 | $1,074 |
| REPLACE | $3,842 | $3,634 | $1,407 | $2,496 | $3,460 | $2,051 | $3,500 |
Air Conditioner
Repair
$915
Replacement
$3,842
Heating System
Repair
$823
Replacement
$3,634
Plumbing
Repair
$505
Replacement
$1,407
Electrical System
Repair
$480
Replacement
$2,496
Oven/Range
Repair
$1,134
Replacement
$3,460
Water Heater
Repair
$1,388
Replacement
$2,051
Refrigerator
Repair
$1,074
Replacement
$3,500
Now think about the other items you also count on, like your dishwasher, the clothes washer or dryer, and even the garbage disposal. Instead of using your savings to repair or replace one of these important appliances, you can use your home warranty to cover these items.
First American Home Warranty offers a variety of home protection plans and options that cover everything from essential appliances to major home systems. Plans can cover everything from kitchen appliances to water heaters, plumbing, electrical, heating systems, air conditioning, and more. Optional coverage can include pool/spa equipment, additional refrigerators, a well pump, and more.
Here is a more comprehensive list of the appliances and home systems a home protection plan can cover in your home:
APPLIANCES
Kitchen Refrigerator
Washer & Dryer
Oven Range & Cooktop
Dishwasher
Built-in Microwave
Trash Compactor
HVAC SYSTEMS
Central Air Conditioning
Heating System
Ductwork
Thermostats
PLUMBING SYSTEM
Stoppages
Leaks and Breaks
Water Heaters
Garbage Disposal
Toilet Tanks & Bowls
Sump Pump
MORE SYSTEMS
Electrical System
Central Vacuum
Attic, Ceiling, Exhaust Fans
Garage Door Openers
Pool & Spa Equipment
Well Pumps
How a Home Warranty Can Help You Save
With a home warranty, you can hold on to more of your own savings when something goes wrong with a covered item. Often, your cost to repair or replace a covered item may only be the service fee you pay for the contractor that the home warranty company sends to diagnose the problem. So when you have home warranty coverage, you may be able to save your hard-won funds for the other kinds of maintenance you know will still come along.
Another advantage to having a home warranty plan is you also avoid dealing with the hassle of finding a qualified contractor to come out and fix a covered item that breaks. You have plenty of other things to do as a Superhero Budgeteer than spend your valuable time looking for the right contractor for that problem with your dishwasher.
More importantly, you'll discover that a home warranty can help remove a few of your worries over certain unexpected and often costly problems, and every superhero homeowner wants a tool that can do that.
Want to learn more about having a home warranty as your secret weapon? It's easy to compare our plans and get a quote for your home:
---
*Based on actual invoices paid by First American Home Warranty in 2022 prior to service fees, deductions and/or rebates; costs may vary in your geographic region.