Watching HGTV and DIY house hunter TV shows can make house hunting seem exciting, but once you start actively looking, it can be overwhelming, too. Even if you know what you want, it can be hard to sort out what is crucial, and what is merely a "nice to have." You don't have to do this alone, however. Here are some important tips and dos and don'ts for house hunting.
House Hunting Top Priorities
1. Money, Money, Money
Tracking houses for sale on the best home buying sites and house hunting apps like Zillow, Trulia, and REALTOR® can be fun, but if you don't know your budget or the type of financing you can qualify for, your dream home could look out of reach. When you're ready to start house hunting, you'll benefit by getting preapproved for a mortgage.
Being preapproved gives you an idea of what a bank is willing to loan you and it shows sellers that you are ready to buy. Remember, just because a lender approves you for a certain amount doesn't mean you should spend that much on your house. This is particularly important for first time home buyers.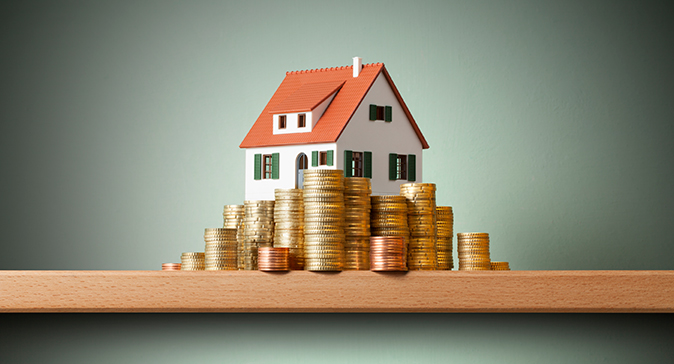 Pro tip: Save as much money as you can before and during the house hunting process. The more you have in savings for the down payment, the lower your monthly mortgage payments can be. In highly competitive housing markets, a larger down payment can also give you an edge over the competition because it demonstrates your ability to obtain a mortgage and that you are less likely to back out of the purchase.
2. Determine Your Must-Haves
Every home comes with a specific set of features and amenities that make it spark. But there are also those hidden features that cannot be seen with the naked eye. That is why a list of your must-haves comes in handy.
Start a house hunting checklist to list amenities and features that are absolute must-haves, like the number of bedrooms and bathrooms, yard size, number of stories, age of the house, and overall general condition. Do you want something move-in ready? Or are you willing to tackle a fixer-upper, especially for a lower price point? If so, think about the handiwork you are comfortable doing on your own, or how much money you have to hire out for updates.
Outside of the essentials, consider which features you desire to have but can live without or could add in the future. Maybe you've always dreamed of a big garden off the wrap-around porch, but it's not a deal-breaker. Maybe your spouse wants an art studio, but that would require insulating and finishing the garage. Your dreams can stay alive with a vision for the future.
Other questions to consider that can help you complete your checklist: Does the size and layout of the house work for you and/or your family? Think about how long you plan to live in the house and what your future needs might be. Thinking about starting a family in a few years? Maybe working from home? Home remodeling TV shows might make it look easy to knock down walls, but it will cost more than you think. Consider the size and location of the lot, too. You might not mind a busy street, but it could hurt your resale value.
Pro tip: Remember to bring your checklist along when house shopping. You spent the time and energy think about these items, so it's important to have your list with you so you can check off items with each house you view.
3. Know Your Neighborhood & Lifestyle Preferences
You've probably heard it before, but it bears repeating: Location is essential. Your location can determine which school your children will attend, the length of your commute, where you shop, and possibly where you'll socialize — in other words, where and how you'll live your life.
Consider the type of neighborhood you want. Do you prefer a gated community or a historic neighborhood, or do you want to be close to downtown? Do you want to be surrounded by nature or live near bars, restaurants, and entertainment? Would you like a park or lake nearby for taking daily walks. Do you need bike lanes to commute or for exercise? Think about the lifestyle you want to live and study the area.
When you're house hunting, look for a home that works for you in the best neighborhood you can afford. Like a neighborhood? Check it at different times of day. A neighborhood can be quite different at night, during commute hours, and seasonally. If you know someone who lives in a neighborhood you like, ask that person for insight. If you are moving to a new area, check out websites like CityProtect and NeighborhoodScout, which show insights into the safety of your new neighborhood.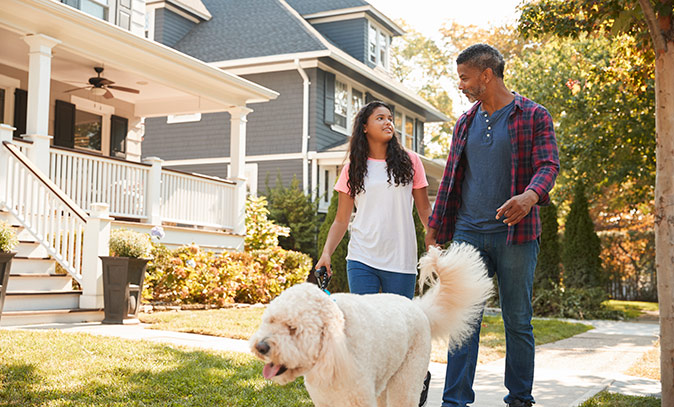 4. Find an Agent to Guide You in Your House Hunting
When you consider the amount of money on the line, professional guidance from someone you can trust is crucial, especially for first time home buyers. A real estate agent helps you during the house hunting process with crucial tips on how to buy a house, including:
Searching the Multiple Listing Service (MLS) for homes that meet your needs
Coordinating showings
Evaluating the overall market and seller's asking price by using recent sales
Helping determine an amount to offer
Negotiating with the seller on your behalf
Writing up the offer to present to the seller
An experienced agent is like an encyclopedia of house hunting tips and helpful advice. They've been through the process, and they'll be able to steer you into your dream home. To find a trustworthy real estate agent, start with personal recommendations. Check your social media channels, read reviews, and ask coworkers and friends who have bought homes recently to recommend a talented real estate agent.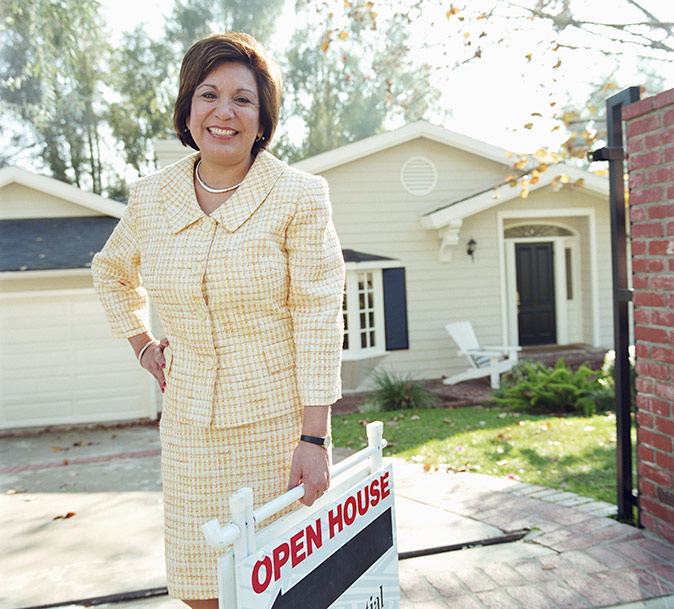 5. Visit Open Houses Often
Visiting one or several open houses is an excellent first step when house shopping. Attending open houses can help you measure a home's amenities against your list in a way that photos and virtual tours just can't replicate. You may be surprised how different things can seem in real life. For example, pay attention to which direction the house faces and the amount of natural light. A home that faces north, with small windows and a lot of surrounding trees may feel like a cave in the winter. On the other hand, a west-facing house with no shade may be blazing hot in the summer. Yes, you may be able to add lighting or plant trees for more shade, but be sure to consider your preferences and what's possible, given the house layout and surroundings.
Another advantage is when other potential buyers are present. They may ask the real estate agent questions that provide important information which you may not have did not considered. Also, it is a great way to get an idea of how much attention a house is receiving and how enthusiastic people are to buy.
Fixable Flaws to Overlook When House Hunting
When you're house hunting, you may want a move-in ready home, but even if you're not a DIYer, there are many cosmetic changes you can make that won't break your budget.
6. Dated Décor and Ugly Fixtures
Pink walls, tasteless wallpaper, dull curtains, and burgundy carpet can scare anyone away and feel challenging to change. But these things are fairly easy and inexpensive to fix, so don't cross a house off your list just because of an ugly interior. Exercise your imagination and see if you can look past the surface to see if the flaws are fixable.
Not a fan of brass fixtures? It's amazing how little things like new doorknobs, cabinet hardware, and light fixtures can make a big difference. Even plumbing fixtures, light switches, and doors aren't that difficult to swap out. Plus, house shopping is supposed to be about fulfilling and building your dream home.
7. No Curb Appeal
A yard full of overgrown bushes or a dying, patching lawn can make any home look uninviting. Taming or updating the landscape is often an easy fix that can make a significant impact. Similarly, faded house numbers, old light fixtures, rusty mailboxes, and a dingy front door are all easy to update.
When in doubt, remember that your agent is your best resource in helping you understand what updates are easy fixes, and what might be deal breakers.
Stay Protected with a Home Warranty
When you find and purchase your dream home you'll have the freedom to redecorate and refresh rooms to suit your lifestyle. But did you know that having home warranty coverage can help protect your investment? A First American home warranty provides the peace of mind of knowing your budget can be safeguarded when covered appliances and home systems unexpectedly break down. When you are ready to close on your new home, you can simply ask your agent about adding our real estate home warranty on the day of your close, or for up to 60 days after close. You can also review our plans online and get a home buyer's warranty quote in minutes.