"Americana" is a broad term of art often tied to aspects of American culture and history, and sometimes deeply nostalgic and reflective of the associations we make to the times of our lives.
Reflecting on the many ways people enjoy celebrating the Independence Day holiday, we began to imagine what an ideal "Summer Americana" might look like. A wide variety of sentiments and associations resonated with each of us as we listed what came to mind when hearing those words, "Summer Americana." Most ideas fell neatly into one or more universal summer themes, but paring down the list to reflect a single ideal vision of a Summer Americana was impossible. Each person's vision was highly personal, sentimental, and reflective of their own life experiences. Nevertheless, we want to share those main themes here. And because the July 4th holiday set this blog in motion, it seemed fitting to start by sharing the list of fireworks that we thought fit within our collective notions of an ideal Summer Americana:
Fireworks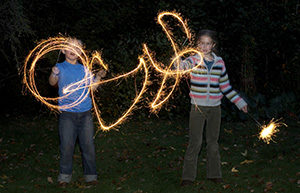 Sparklers
Firecrackers
Caps, snaps, or poppers
Black Snakes
Fountains
Zodiacs
Roman candles
Bottle rockets
Strobes
Whistlers
Duds (no fireworks display is complete without the occasional dud)
Summer fun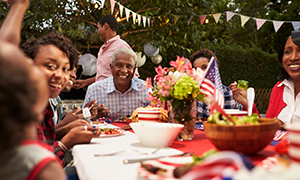 A Summer Americana would not be complete without mentioning these quintessential summertime activities:
Bike riding
Camping
Vintage camping trailers (airstream, teardrop, pop-up, canned ham)
Beach trips
Pool parties
Day trips
Water sprinkler fun
Street fairs
Sidewalk sales
Baseball games
Parades
Barbecues and cookouts
Classic car shows
Summer vacations
Architecture
Here are a few favorites that resonated, architecturally speaking:
Barber shops
Old barns
Ice cream shops
Diners
Drive-in movie theaters
Tree-lined neighborhoods
Art and History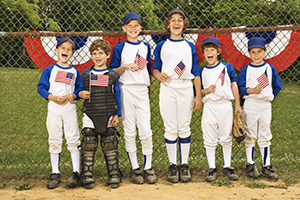 These artists and historical concepts all felt symbolic to the idea of a Summer Americana:
Norman Rockwell
Georgia O'Keefe
Rock n roll
Elvis
The Beach Boys
The American Dream
Mid-20th century life
Little League
Going to the movies
Blockbusters
The American flag
The space race
Suburban life
Sidewalk chalk art
Antique and vintage signs
Foods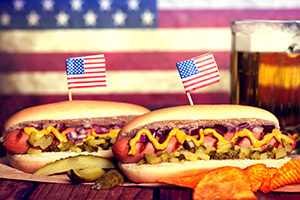 No list can be complete without including a favorite American pastime -- sharing food with friends and family. Culturally, Americans enjoy a wide variety of foods, but these were some of our most universal Summer Americana choices:
Watermelon
Ice cream cones
Fourth of July Apple pie
Hot dogs
Cheeseburger and fries
Milkshakes
Potato salad
Baked beans
Cherry pie
Soda pop
S'mores
What comes to mind when you think about your ideal Summer Americana? What images, traditions, or events spark your imagination? We are betting that each of you would have many more ideas to add to these lists as you think about what an ideal Summer Americana looks and feels like to you...