The summer months are a great time to stay connected to your clients. It may be a busy time with outdoor entertaining, spending time in your backyard, and attending local events like festivals and concerts, but it's also the busy selling season in real estate. So why not treat some of your summer social events as networking opportunities? Doing so allows you to keep in touch while informing your clients about important and fun seasonal information.
Use these summer marketing ideas for your social media efforts, client pop-bys, direct mail marketing campaigns, and more to change things up and have some fun marketing yourself.
Send out a summer newsletter
Summer is the perfect time to show that you're the local expert and the go-to resource by sending a newsletter via email or creating a printed version. Try including local real estate market trends or information on the buying process. By no means does your "news" have to be all about real estate. To keep it interesting, always include some local news, too:
Outdoor concerts or movies in the park
Seasonal festivals and fairs
Local parades, including dates and times
Live music events
Remember: always include your contact information and give clients a reason to call you, like finding out what their home might be worth or what has recently sold in their neighborhood.
Summertime blog and social media post
You don't have to reinvent the wheel if you've already created a newsletter. Use each piece of newsletter content to create individual blogs or social media posts. Also, use content that is already written by "sharing" relevant articles or Facebook posts. First American's Homecarebuzz.com is a great resource for all things home. Here are a few more ideas for your posts:
Summer home maintenance ideas
Landscaping suggestions
Tips for pool time safety
Backyard projects
Things to know before listing your home
Pop-by your past clients' homes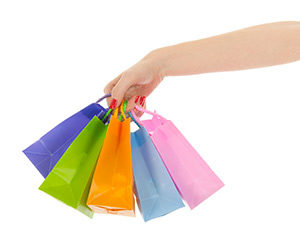 Leaving a small gift on a client's porch is a great way to say "I'm thinking of you." It reminds them that you are around to help with their real estate needs. Plus, who doesn't love getting an unexpected gift? It doesn't have to be expensive — gift cards, flowers, toys for the kids, or anything summer related — are great trinkets to show your appreciation. Hang a gift bag on the front door handle or leave items in a fun container. Maybe include a print-out of your newsletter or a postcard, but be sure to leave your contact information and an opportunity for them to get in touch with you. Even something as simple as a note with a "Let's meet for an iced coffee" message works. More pop-by ideas:
S'mores kits
Fill a 'Dollar Store' beach pail with small toys (for the kids), sunscreen, and a local events list
Gift cards to a local ice cream shop
Seed packets for planting flowers or herbs
Email marketing
Email marketing is still a tremendously powerful real estate marketing tool for connecting with clients. You can use email to connect with your farming database or any leads you've captured that you'd like to develop into clients. Again, it doesn't have to be all about real estate. Here are some summer email marketing ideas:
Summer newsletter
At-home summer activities for families
Outdoor home improvement projects to increase your home's value
How to buy the vacation home of your dreams
Just Listed and Just Sold e-flyers
Regional or neighborhood-specific market trends
Send special offers
What can you offer to prospects and past clients that they'd be interested in receiving? Special offers are a great way to get some new leads and sales. Perhaps a free home value consultation, a market overview, or information on recent solds in their neighborhood?
During the especially busy selling season of summer, it's a great idea to regularly send out an email, postcard, letter, or newsletter with a special offer and instructions on how people can take advantage of it. Keeping your clients current on what's going on in the market lets them know they can rely on you for their real estate needs, even when they're not in the process of buying or selling. When they're ready, they will know who to go to.
Host a free home staging demonstration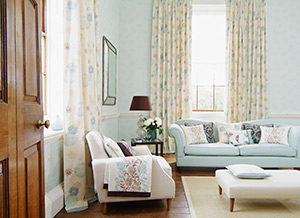 There's a lot of competition during the summer months for home sellers. Making a home stand out in the market place is imperative to getting the home be noticed and visited by the most people and getting the best price possible. Home staging will set your listing apart.
You can help your home sellers with some easy staging tips and strategies by offering a free home staging demonstration. Pair up with a local expert to host a free seminar with summer home staging tips. Market it as open to anyone, not just existing clients, and advertise using Facebook ads to target your local audience.
You can also sell "free" tickets with a service like Brown Paper Tickets to limit the count and know how many people are coming… and capture their information while you're at it.
At the event be sure you have some informational giveaways on hand like a quick printout of home staging tips or a quick pre-showing checklist that you brand with your contact information.
If you don't know any home staging specialists in your area, now is a good time to reach out and make a partnership and create referral business. You could also lead the demonstration yourself with a list of easy tips and tricks and a few anecdotal notes from your real life experiences.