Life moves at us fast and being a new homeowner brings its fair share of adventures, joys, and reservations. But if you've purchased a home that involves moving to a new state or different area of town, the excitement of starting anew in unfamiliar territory can create a sense of uncertainty. The good news is these roads have been traveled before.
Whether you are moving to another area due to a job, making an investment opportunity in another city, or venturing out on a whim, you must come up with a moving to-do list and adhere to it. Here are several tips to contemplate when considering how to move to another state. Start your journey with confidence!
Research the Area, City, and State
We have all done it before: we find a house that looks perfect, feels like the right price, has the space you need, and has a backyard to make your friends jealous. But before you can take any steps toward purchasing this dream situation, it is important to investigate the area in which you are about to live. You must ensure the area and the city's vibe match what you desire. Researching your new area is a must on your moving checklist.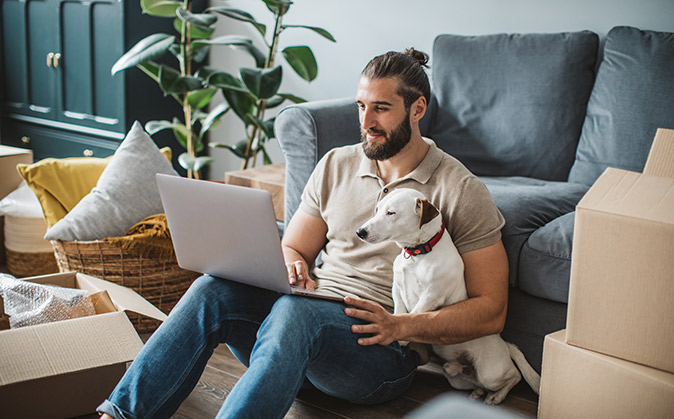 Consider Your New Home's Proximity
No matter how wonderful your future home will be, its closeness to important services should be your biggest consideration. For example, you may want to be sure you have proximity to, or easy access to the office where you work, the grocery store, hardware stores, pharmacies, hospitals, schools, and more. Your preference for living in an urban, suburban, or rural area will also play a big part in this research.
If you prefer a more urban area, most services should be within reach, while suburban and rural areas may not have as easy access to many services. Use your smartphone's map app to search the areas around the address of the house you are buying or have a desire to buy. See how far each of the important services is from your home. Make sure you have the services you need nearby to help make you feel more at home when you move to the area.
Type of Neighborhood
Across the world, the types of neighborhoods people evolve from have shaped culture throughout history. So, give yourself time to understand your new neighborhood's cultural rituals and see what opportunities lie ahead for you.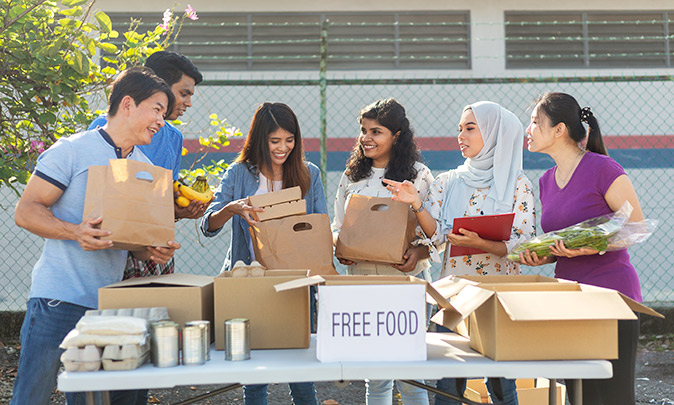 Community Opportunities
It isn't easy to meet new friends, but meeting new people is a big part of moving to another state. Some regions are more welcoming of newcomers than others, and it may take you time to meet new friends. But getting involved in activities you find fun will help you find like-minded individuals.
To make the move easier, reach out to connections you already have in the area. Maybe a friend of a friend, a coworker, or a long-lost classmate lives in the area and can make time to show you around and introduce you to others. Another way to meet people in a new area is to simply get involved in community clubs or volunteer for a cause you care about. If you are uncertain of where to find these activities, ask a neighbor or two when you introduce yourself.
Education Opportunities
Your children's education and school are critical, but not all people have children at the time they're moving. Knowing how the community reaches out and helps teach important life skills shows its strength and harmony, which can reflect on the type of school community you'd enjoy as well. Whether it be woodworking, shoemaking, cooking, playing a new instrument, learning a new language, or cooking, plenty of communities offer great opportunities for you and your family to partake in and socialize.
Crime Rate and Safety
While not the most joyful topic to research, it is key to your experience and safety. There are many websites and resources like NeighborhoodScout and CityProtect, which show insights into the safety of your new neighborhood. Every area has its fair share of crime. Check to see how safe your neighborhood is and if you feel comfortable with stats on reported crime.
Join a Local Listserv and Social Media Groups
After relocating to your new home, joining a listserv group opens opportunities to find services and news about the community you are about to join. From finding contractors and connecting with your new neighbors to alerting you to crime and learning about new developments in the area, these listservs can come in handy when moving to a new area.
Nextdoor.com and local Facebook groups are common and active social opportunities and interacting with these platforms is easy to do. These groups also help shine a light on the local news and goings-on, which regional and national news glosses over.
Pro tip: If you are moving to an area where it can be difficult to find some services to help to maintain your home, you may want to invest in a home warranty to help protect your home's appliances and systems when they break down.
Environmental Aspects
Being comfortable in your new hometown is more than adapting to lifestyles. It is also adapting to the environmental aspects around you and your new home. These factors will not only affect how you live outside the home but how you prep and improve your home as well.

Weather and Climate Considerations
You should consider what climate elements your new home will fight against. Areas in the southeast U.S. are more prone to hot, humid weather and experience hurricane seasons. Your home should be prepared for warmer weather and be sure to schedule regular air conditioner tune-ups for the summer months.
The northern midwest goes through all four seasons, including sometimes harsh winters. You want to prepare your home for such weather events and ensure your tuned-up furnace can stand up against such weather. Watch out for tornados, floods, and hurricanes in the mid-south to southern US states.
Also, those moving out west, including states such as Arizona, Nevada, California, and Oregon must be concerned with extreme heat and earthquake zones, which may affect what type of insurance you purchase for a new home.
Water System
From drinking water and shower time to washing dishes and clothes, your home's water supply is an important everyday use. Rural and suburban areas often have well water, which often is a little harder than city water systems. Knowing if your new home has hard water is an important question to answer before you buy a home.
City water systems are pulled from a lake or river and filtered to be softer than rural and suburban areas and do not need a softener with the home. Finding out what type of water feed you have going into your new home will be important as well.
Pro tip: If you are moving to a new state and you are buying a house remotely, be sure to ask your agent to turn on sink faucets, tub spouts, and shower heads during your virtual walkthrough so you can see how the water pressure will be in the home.
Soil Around Home
If you have a green thumb and want to grow a seamless grass lawn and a beautiful backyard garden, learn about the soil you have around your new home. Clay, sandy, silty, peaty, and chalky soil all bring different properties, and it is essential to know about the type of soil you'll have in a new area to make the best choices and get the most from your yard.
Also, knowing the type of soil you have can help prevent damage to your home. For example, when clay soil gets wet, it holds on to the water and becomes very soft. This soft soil can weaken the ground, which can cause your house to shift or even sink into it. Like when you step in mud and your foot sinks. It's all a result of poor drainage from the soil.
Understand the Way of Living
Every city and county in each state has a unique vibe to them. It's built upon a storied tradition from family to family, generation to generation, and it shapes how the people in your new area live. There are different flows in every city and town. Now, you are about to add to it.
Whether you'll be moving to an urban, rural, or suburban setting, each will have a different way and pace of living. This means if you have lived in an urban setting before and are moving to a suburban or rural situation, be prepared for certain services to be slower or nonexistent.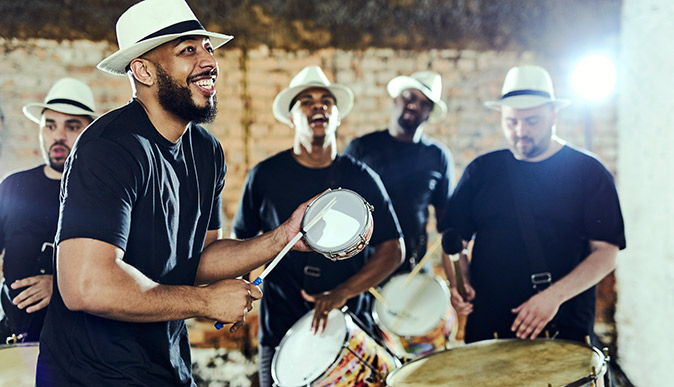 Entertainment and Nightlife Activities
Then there is the entertainment and nightlife value. Is your new city or state one that attracts lots of your favorite artists or bands to enjoy an evening out? Entertainers choose cities they know they'll draw a big enough crowd to make it worth stopping in to play. Check to see how active your new area is in attracting the entertainment you enjoy.
Pro tip: The best solution to figuring out a new area's way of living is to visit and stay there for a while. Usually, a week or two spent visiting will give you a great idea of the vibe of the town and what you can expect when living there. This is especially beneficial to those who work remotely and can more easily spend time in their future hometown.
Receiving Mail and Deliveries
If you've been living in a city, or a suburb, you're likely used to purchasing items online and receiving them in as little as two days. However, you could have to wait from a few days to a week or longer for some deliveries when you move to a more rural area.
Warehouses just are not close enough to guarantee two-day deliveries in a rural setting. You should be comfortable with this fact, as even everyday mail takes a little longer to get to a rural area.
Internet Connection
Maybe you are used to super high-speed internet living in your apartment downtown? Internet speed, pricing, and access could be drastically different in suburban and rural areas, which could impact your usual living style. From searching the web to streaming your favorite TV shows or movies to working from home, the Internet has become extremely important to the modern-day person.
Food and Groceries Access
Do you love being the ultimate home chef cooking delectable food from across the globe for friends and family? Living in an urban area usually comes with great perks at the supermarket with access to many different types of food and ingredients that rural and suburban areas cannot (or do not) have.
Budget Appropriately
Not only is moving to a new state costly but so too can be the cost of living there. But with a little bit of time and effort, you should be able to afford it all with a solid budget plan.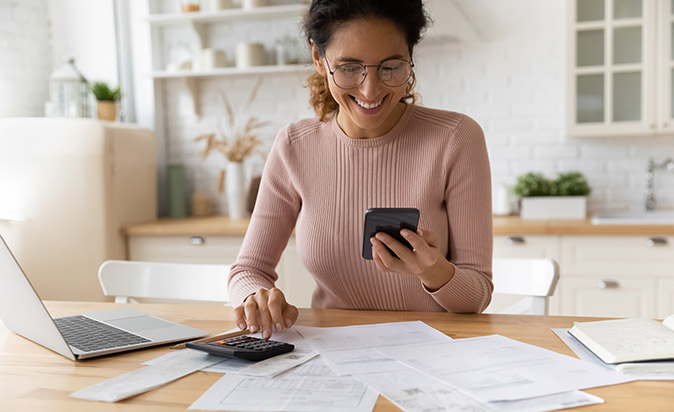 The Move
First, consider budgeting for the move itself. Do you have friends and/or family willing to help you over a weekend and get you to your destination? If so, then you have the cheapest way to move out of state at your disposal. Budgeting for this friends and family deal is usually found in offering free food and drinks, or even gas money. Do not pass this deal up if you don't have to.
If you are going to rely on contracted movers to help, then do your research and look for the best price. It's also important to read reviews of the best-rated contractors. There is no need to be reckless with your items on the long journey to your new home.
Cost of Living
At this stage, you've selected a house in your desired area, and you can afford your home and moving plan, but what about the other standards of living after you move?
While your home mortgage payment will often include your property taxes, there are other taxes you should consider budgeting for when moving to a new area, such as your new area's local and state taxes. The changes in tax amounts can vary from locale to locale. Whether it's taxes on goods and services or even income state tax being higher or lower than in your previous area, it's important to understand what these taxes will cost you to fund your new home and your way of living.
Other Tips to Consider
Get Rid of Unnecessary Possessions
Moving to a new area and buying a house means you're making big, new changes and why not take the time to declutter some possessions. Yes, you may have more room in your new house, but why carry excess baggage? Take time to sort through your materials and see what matters to you. The items you do not care to own any longer can be donated or gifted to friends and family.
Another way to rid yourself of unnecessary possessions can be through a garage sale in your new neighborhood. This would help introduce yourself to a few fresh faces after you move and get you acclimated to your new neighborhood.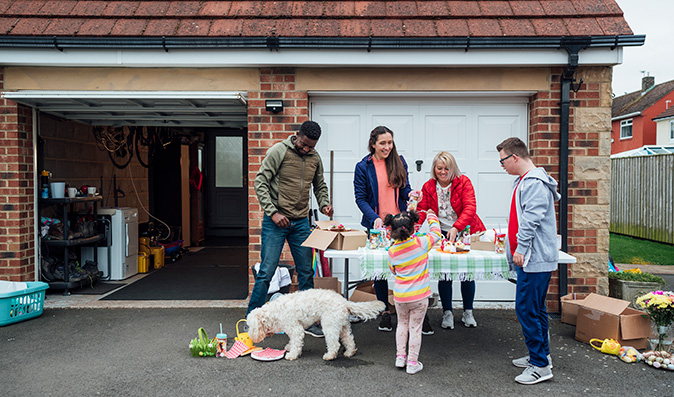 Update Your Information
While you are updating your mailing information to a new area, it is a good idea to update car registrations and your driver's license. Sometimes, showing a different state's ID or driving with out-of-state plates can send the wrong message in a new town. Get that information updated and fit right in with your neighbors.
Distance from Support Network
With the advent of remote work during the pandemic, most people opted to move closer to family to ensure they could be within reach. While your move today is not likely related to the pandemic, having a support network that's not too far away can be important, especially when you are moving to another state and need that extra boost of love.
Resale or Rental Value of Your Home
While not always ideal when purchasing a new home, it is a realistic expectation when thinking long term that you may either sell or rent it later. Reselling or renting your home when a new life adventure comes up is important to gain more capital for yourself. Life changes happen quickly and ensuring your new neighborhood has a good enough lot size, low crime rate, excellent development opportunities, and proximity to goods and services all play a factor in your future resale or rental ability.
As you settle into a new area, it can help you and your loved ones connect to a place when you get everyone out to explore what it has to offer. Here are more tips and ideas to help you explore your new hometown.
Consider Home Warranty Protection
Moving into a new home in a new area will keep you busy as you redecorate and refresh rooms to suit your taste. But did you know that one of the best steps you can take during this time is to invest in home warranty protection? Coverage from First American provides the peace of mind of knowing that your budget can be protected when covered home appliances and systems unexpectedly break down. When you are ready to close on a new home, you simply ask your agent about adding our real estate home warranty on the day of your close, or for up to 60 days after close. You can also review our plans online and get a home buyer's warranty quote in minutes.
FAQs for Home Buyers
Here are some answers to your questions about First American home warranties.
What Is a Home Warranty?
Home warranties are renewable service contracts offering protection for a home's major systems and appliances. First American offers protection to buyers, sellers, and current homeowners. If you're purchasing a home, a home warranty can increase your peace of mind, knowing you can protect your budget when covered items unexpectedly break after closing.
Do I Need a Home Warranty When I Buy a Home?
Home warranty coverage is the best way to protect your budget against expensive home system and appliance failures. A home warranty can also take the stress and hassle out of repairing or replacing home systems and appliances when they break down.
What Are the Benefits of a Home Warranty?
With a First American home warranty, when a covered system or appliance fails, if we can't repair it, we'll replace it. We have a network of independent pre-screened service providers and technicians and we are committed to providing you with outstanding service and value.
What Does a Home Warranty Cover for Home Buyers?
A home warranty covers repair and replacement of many crucial home appliances and systems that you use every day. When you buy a new home, you qualify for special pricing and expanded coverage at or within the first 60 days of your closing. See what's covered in our home warranty plans for home buyers.
Why Choose First American Home Warranty?
First American is a leading provider of warranties for homeowners, home buyers, and home sellers with the experience and strength of an industry leader. For more than 35 years, First American has provided quality protection for home appliances and systems across the nation. See how much we spent last year alone to repair or replace covered items nationwide, for homebuyers just like you.