We all welcome the summer sun, but the rising temperatures do come with one tiny problem: the last thing you want to do is turn on your oven or stove. Instead, turn to these recipe ideas for quick, easy, no-cook meals that you can simply throw together.
It may sound like an oxymoron, but being prepared helps you be spontaneous about mealtimes, so try to keep your pantry and refrigerator stocked with the right items; doing so can also help you stay food-preparation-relaxed on those really hot days!
Start each week by shopping for the right foods when you're at the grocer, so you have them always at the ready. Stocking certain ingredients also helps keep each no-cook meal from becoming boring. With this routine, you'll also find that every meal doesn't have to be "prepped" or planned. You just need to be willing to mix things up and try new things.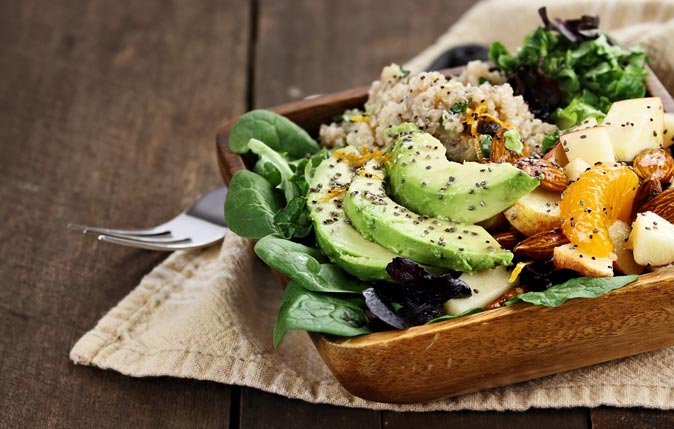 Shop for (or order) your groceries early on the weekend to give yourself time to organize, prep, and plan – but keep it simple.
Purchase a rotisserie chicken (or two), or pick up some pre-cooked salmon or tri-tip.
Stock up on other pre-cooked protein options like tuna, chickpeas, and beans.
Take advantage of the summer abundance of fruits and vegetables – remembering the fact that most summer veggies taste great raw.
If you do cook anything, make it a big batch of grains or pulses like rice, farro, quinoa, or lentils.
Make sure you have enough vinaigrettes, spreads, and dips, whether bought or homemade. Hummus, guacamole, and are great to add to rice bowls, salads, sandwiches, and for veggie dipping.
Buy the best bread you can get – ensuring you're getting maximum nutrition in your meal. Try something new like sourdough with olives or Asiago ciabatta.
Use plain Greek yogurt or cottage cheese as your breakfast base. Top with nuts, cooked grains, fresh or dried fruits.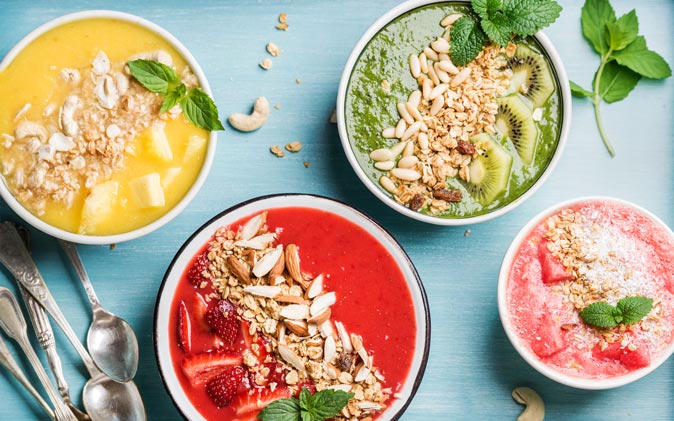 Click for more recipes that make great no-cook meals and should help keep you cool as a cucumber this summer:
Summertime Tip
Using your oven or stove less often during summer can also help you save on energy usage, which can help reduce your utility bill. Check out our infographic, Saving Energy in the Kitchen, for more great tips on creating an energy-efficient home during the warm summer months.