When you think about planning a "staycation" – that often delightful concept known as a vacation at home – you may want to add exploring local attractions to your plans. Many of us don't take time to explore what our local areas have to offer. When you plan your at-home getaway, plan it like you would a regular vacation. Ask yourself, do I like taking tours, and learning about local history and culture? Do I prefer relaxing and quiet nature walks, or do I enjoy high-energy activities? Use your answers as an outline for planning. Create an itinerary that balances fun, adventure, and relaxation.
Get Everyone Involved
Mix it up! Be sure all participants are involved in the staycation plan, especially if you have kids. Some people prefer planning days packed with adventure, especially when kids are involved; others prefer to relax, unwind, and not be bound by a schedule. Taking a day out to tackle an organizing project at home can be satisfying for some, while others may prefer to ignore all chores, projects, cooking, and so on, and totally unplug. There are no rules. A big plus to staycations is, with careful budgeting, you can plan your staycation so you don't need to worry about overspending, and you'll have a daily itinerary to look forward to. And because your budget isn't burdened with big transportation and lodging expenses, a staycation can often mean spending less money, while enjoying the comforts of sleeping at home. Here are a few themes to inspire your perfect staycation plan:
Serenity Spots
Take a yoga or meditation class. Treat yourself to a spa day or treatment. Try a float tank. Spend time with nature; take a scenic walk or visit a botanical garden. Hike areas near water, like lakes, streams or waterfalls. Catch a sunrise and sunset.
Cultural Concepts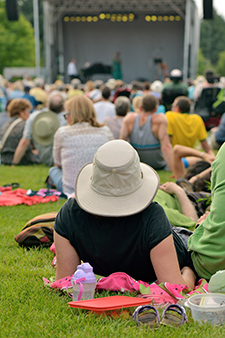 Look for walking tours, visit local museums or art galleries, or get tickets to a music concert. Tour a historic factory, winery, or brewery. Take an art class.
Action Activities
Play golf. Rent a kayak. Do a bike or Segway tour. Try a fitness class. Take a lesson in an activity new to you, such as golf, tennis, fencing, or ballroom dance. Find a local laser tag or paintball arena.
Foodie Fun
Try a new restaurant. Attend a wine tasting, or a cooking class. Be adventurous and sample unique food truck faire. Find a great deli and put together a gourmet picnic lunch.
Tourist Tryst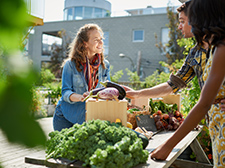 Contact your local tourist bureau to get information on tours, festivals, and current events. Tour a farm or orchard. Enjoy a local farmer's market. Act like a tourist and take a train, ferry, or maybe even a hot air balloon ride!
Happy at Home
Binge on movie or television shows. Catch up on reading. Take a break from cell phones, internet, and email. Take a nap…or two. Play card or board games. Go to the library and check out a stack of books on a favorite hobby. Go barefoot or wear slippers all day. Plan a spa day at home. Tackle a low effort, high-reward project.
Retail Romp
Go antiquing. Shop your hobbies, like cooking or sports. Take advantage of free personal shopper services at large retailers. Check out boutiques and vintage shops. Schedule a makeover at your favorite cosmetic counter.
Kids Korner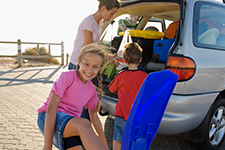 Plan some backyard camping including some S'mores ice cream. Organize a treasure or scavenger hunt. Get in some water fun with super soakers, slip-n-slides, or water balloon toss. Go hiking, or have a play day at the beach. Go on a bike ride. Visit an amusement park. Play mini golf.
Spending Splurges
Spend one night at a hotel, one with the amenities you love; spa, fitness classes, pool, shops, café, and so on. Treat yourself or your family to something new, like a limo ride somewhere. Spend a day at a local dude ranch. Have a housekeeper come in while you're out on one of your staycation adventures. Enjoy a dress up night out to a big city restaurant. Take a helicopter or small plane tour. Rent a classic car for the day. Don't forget to take pictures!