Buying a House for the First Time
Buying a first home is an exciting time. It can be a great investment in your future, you can finally stop throwing away your hard-earned money on rent, and it is one of the first big steps you can take to put down some roots. Knowing when to buy a house involves more than just dreams and money, though. Buying a home also means you are responsible for all the maintenance and repair it may need, including potential problems that may occur before and after you close escrow. You are also susceptible to the ever-changing real estate market.
It's important to go into buying a first home with your eyes wide open. Doing so helps you be more prepared to reach your homeownership dream because you understand the requirements to buy a house. Thinking about the early steps to buying a house for the first time can help you shake off the nerves and focus on your future as a homeowner. So, ask yourself the following questions to ensure you've covered your bases before sliding into your new home.
Will my budget for buying a first home be enough?
In the home purchasing process, the biggest question to ask yourself is how much house can I afford? Yes, lots of people dream about "living it big" in a 12-room mansion with a luxurious swimming pool. But most new home buyers are not able to afford such a home on their first purchase. Being able to afford a home and being able to afford it comfortably are two separate things. Whether or not you're buying a house for the first time, your investment comes with a steep price that can quickly empty your bank account.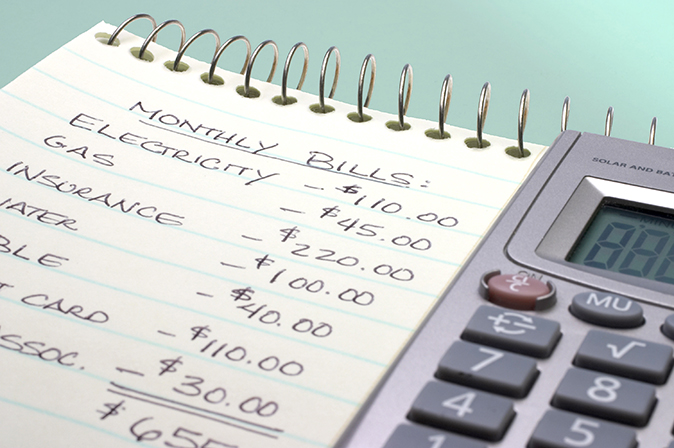 It's best to consider your budget and determine how much you can spend when buying your first home. Evaluate your spending habits over the previous several months and figure out how much you are spending on everything from basic utilities and cellphone payments to streaming services and dining/entertainment habits. Once you have a better picture of your spending, determine how much you can allocate toward a monthly home payment.
Next, use an online mortgage calculator to get a rough estimate of the maximum home price you can afford based on current interest rates, how much you have saved for the down payment, and your debt-to-income ratio. Depending on your debt ratio, housing mortgage lenders recommend allocating no more than 31% of your monthly income to your housing payment. This formula is not written in stone, but it is a good baseline to use so you can enjoy a more comfortable homeownership. One of the biggest mortgage mistakes you can make is having too much of your income go to your house payment.
Along with estimating mortgage payments comes saving for the down payment. Your down payment can reduce what you owe on the mortgage, and the lending industry suggestion is 20%. Now, no one wants you to spend your entire life savings on a down payment. However, if you put down less than 20%, you could end up paying expensive and unnecessary private mortgage insurance (PMI) that lenders will tack on to insure their loans. Try your best to save enough for that down payment before you start looking to buy a home.
It's also best to know how much your lender has preapproved for you to buy a first home, and then try to come well under budget. Doing so can also help offset costs for several one-time payments that can quickly add up, including closing costs, legal fees, house inspection, moving fees, repairs, and home improvements.
What happens if something breaks?
If you're a first-time home buyer, you likely have not been exposed to just how much maintenance goes into a home and how expensive it can be when something breaks. If your air conditioner breaks as a renter, you simply call your landlord and they deal with fixing it. Did you know that replacing an AC unit can cost thousands of dollars?
Initial questions like "what do I need to buy a house" should also include the cost to repair things like a home's appliances and systems, which will inevitably break down. You also want to be sure you have enough money saved after you close – and when you move in – to make repairs to these household items. Do you know who to call to fix something when it does break, or will you be stuck searching online for hours to find the right contractor? These aspects of homeownership can be a costly hassle, but one solution that can help you when buying a first home is to have a home warranty plan. These types of plans, or service contracts, can help protect your pocketbook when a covered appliance or home system you rely on unexpectedly fails.
Investing in home warranty coverage is a smart financial step because it can help cover the repair or replacement of many major household appliances and systems. So, when you find a house to buy, ask your agent to add a First American home warranty plan. You can also get special pricing on a real estate home warranty for up to 60 days after your closing date. Learn more about our home warranty for buyers and the convenience and peace of mind it provides, or review our plans and get a free quote.
Do I really need a real estate agent?
Many first-time home buyers may not understand the importance of hiring a real estate professional. Even though online home search sites are widely popular, they don't typically endorse the value of hiring a professional to help you find a home. And they also take a cut of the home sale price. A licensed real estate agent negotiates on your behalf and helps you navigate the often complex and tricky real estate contract. Plus agents know the right questions to ask and can alert you to fishy situations.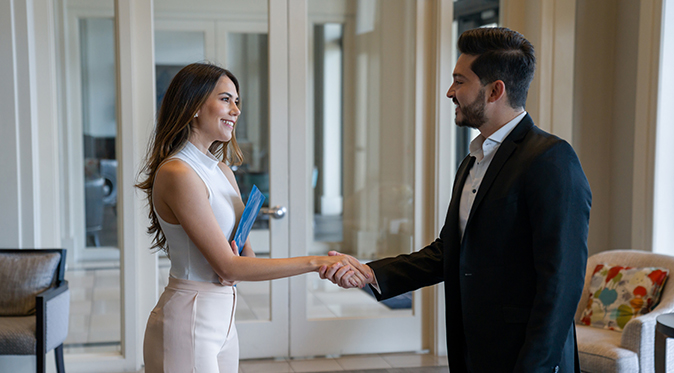 When you are searching for a real estate agent, be sure to interview a few professionals, not just one. Which person is a good personal fit for you and do they have the experience you need to ensure your needs can be met? Take advantage of the knowledge and expertise of the agent you hire, especially when you are buying a first home. Remember, even though this is a business partnership, your agent should support you at every step of the home-buying process.
Can I see the house for what it is?
All homes for sale are dressed their best with shiny new appliances, sparkling new floors, and twinkling countertops. When you're buying a house for the first time, it's easy to get distracted by polished cosmetics. But all those things are meant to sell you. While these features may be desirable, they should be just that – added bonuses to a home that already has everything else you want. The features you don't like can be changed in any home you purchase.
Certain things you cannot change about a house include lot size, location, school district, proximity to neighbors, and significant layout changes. Is the home on a busy street? Is the backyard too small or is the neighbor's house too close? While these features don't greatly devalue the home, they can make it more difficult to sell your home as quickly in the future. When you're shopping as a first-time home buyer, decide if you can live with those attributes that you cannot change.
What will my life look like five to ten years from now?
Buying your first home takes serious planning and consideration of your situation right now. But it's also a good idea to think about what you want or expect of your own life over the next 5 to 10 years. Are you planning to have kids? Is your home located in a good school district? Will this home have room for a growing family? These types of decisions play a big part in selecting the right home for you. Most mortgages are tied to a 30-year contract, so map out your future goals and see how they will fit with the home you want to buy.
More Resources for New Home Buyers