Picture it: You're standing at the front door with a silvery key in your hand. You unlock the door and smile. This is what you've always dreamed of—a home of your own.
Be sure to take the time to enjoy those first moments in your new home. You can think about tackling your big to-do list later.
When you're ready to get started, immediately move this important task to the very top of your to-do list: re-keying all the locks in your new home. Replacing that silvery key with your own should be your first priority. In fact, real estate agents recommend that you re-key locks before you begin moving your belongings into your new home.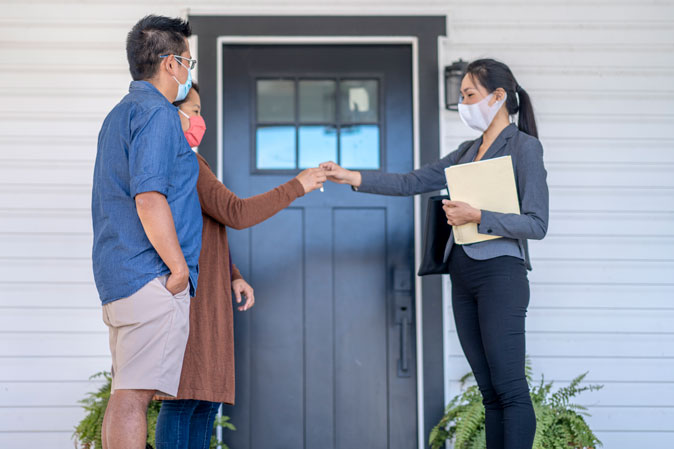 Home Protection Equals Home Security
Why do you need to re-key locks when you buy a new home? The biggest reason is home security. You just can't be sure who may still have extra copies. It's possible, for example, that the previous homeowners forgot about those spare keys they handed out to the neighbor, the dog walker, the house cleaner, or to a family member.
The best way to keep that sense of relief you felt when you first walked into your new home–that feeling of being home—and being secure at home—is to re-key the locks right away.
In fact, your real estate agent might just recommend that you robotically recite the mantra: "must change locks on house" until you get this task completed.
Rekeying vs Changing Locks
Mantra aside, it's important to keep in mind that there is a distinction between rekeying vs changing locks.
Most new homeowners will opt to re-key the locks. Changing the locks is a more complicated job—and usually more expensive than re-keying.
To change (or replace) the locks, either you, or a locksmith, need to physically remove each door lock's hardware (including the cylinder, bolt, doorknob, and so on) and replace the components with new hardware, which can be costly. If your home has multiple doors, replacing the hardware on all of them will be even more expensive.
Even though changing door locks typically is not necessary for most new homeowners, there are a few reasons why you might decide it's the best solution for you: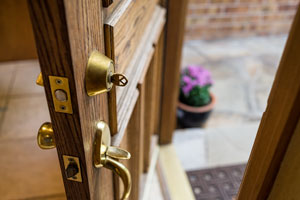 If you purchased an older home: In older homes, the door locks often will be older too, or possibly even the original hardware. If the locks are showing signs of wear and tear, changing them is a good idea.
If you have different brands of door locks: You may discover that the home you bought has, for example, different hardware brands on the front, back, and even the side doors. If this is the case, you not only have to carry multiple keys, you also have to keep track of which key opens which door. If you want to use the same key for all doors, you should change the locks.
There is a caveat to changing door locks in this case: if all of the doors in a new home have the same hardware brand, but each door has a different key for some reason, then you can save some money by simply re-keying the locks to work from the same key.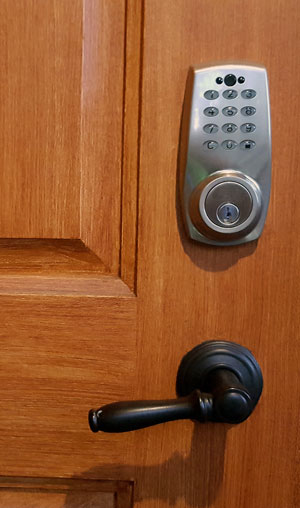 If you want to install electric locks: Prefer not to have to keep track of keys? You may want to upgrade to electric locks. Also called smart, digital, or electronic locks, electric locks offer the chance for a house-key-free life, with the capability to monitor and remotely lock or unlock your home's doors.
Keep in mind that if your home is in an area prone to power outages, you will still need to keep an old-fashioned key around to lock or unlock doors when the power goes out.
If you ever do lose your keys: While unlikely, if at some point this should happen to you, do some research on the cost of rekeying vs changing locks. In some situations, you may find that the lower cost to rekey locks doesn't matter as much to you if what you seek is the added peace of mind that changing locks might bring. For example, if you feel uneasy about how your keys came to be lost, then changing the locks may help you feel more secure, regardless of cost.
Re-keying Locks Is Your Best Option
While certain situations may call for changing locks, re-keying the locks when a home changes hands is ultimately just as secure, and for home protection reasons, it is the more common option that new and first-time homeowners choose. In fact, you should just insert "re-key" for "change" in that "must change locks on house" mantra, if it helps you remember to schedule a locksmith appointment.
Typical Cost to Rekey Locks
Prices will vary depending on where you live, but locksmiths typically charge by the hour, so the cost to rekey locks can range from $75 to $100 per hour. If you have more than two or three doors you need to re-key, you can expect a locksmith to take more than an hour to complete the job.
Some locksmith companies may also charge a trip fee, which again can vary state by state and range between $50 and $100. Keep in mind that the trip fee may be in addition to the hourly rate the locksmith charges.
Other factors that can increase your cost—beyond the number of locks that need re-keying in your home—include the type of lock (higher security types of locks can be more expensive to re-key) and the number of different types or brands of locks each door may have.
How to Get Your Locks Re-keyed
As long as you are the owner of a new home, you have several re-keying options: you can do it yourself (and save some money) by purchasing a rekeying kit. You can also call a local locksmith to set up an appointment. Your real estate agent is a great resource for recommendations in your area.
Whether you DIY or not, it's a good idea to understand how re-keying works. In a nutshell, the process of re-keying locks involves changing the key pins inside the locking mechanism, which renders an old key or set of keys unusable.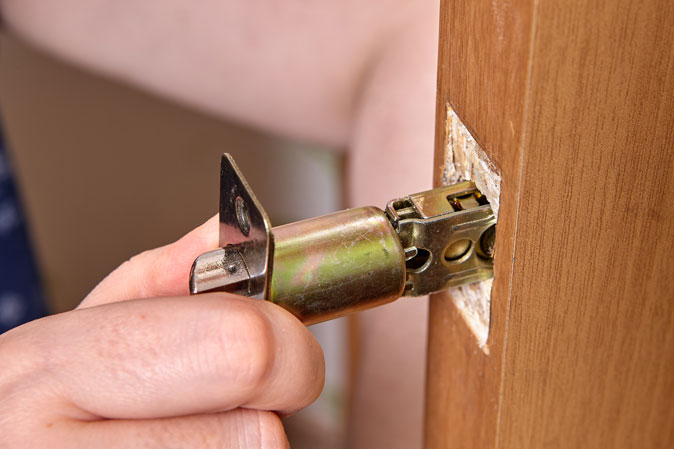 If you take the DIY route, do some research on the type of rekeying kit you need—these kits are tied to the brand of lock you have. This article has helpful tips for using a rekeying kit. Keep in mind, most agents recommend you hire a locksmith to re-key locks.
You also have a third, easier option to re-key locks in your new home. If you have a First American home warranty, you can take advantage of the Re-key Service included with your real estate home warranty plan. No need to find a locksmith, or try to DIY.
How First American's Re-key Service Works
When you purchased your new home, and your real estate agent selected First American home warranty coverage, your plan includes Re-key Service. With it, you can secure your home and family by having your locks professionally re-keyed for just the cost of a service fee.
And this one-time service is easy to set up. You can either set up your online account at fahw.com to request re-key service, or you can call us at 800.992.3400. (Learn how easy it is to request service here.)
First American will conveniently send a locksmith to your home to re-key up to six locks and you'll receive four copies of the new keys. That's it.
More Helpful Resources for Moving into Your New Home
Our Mindful Moving series is designed to help new home buyers and recent homeowners make the smooth transition with loved ones into a new home.
Moving into a New Home: Survival Tips for Parents
After you're all moved in to your new home and your door locks are newly re-keyed, you may be thinking about the other tasks you need to do. Each of these new homeownership tips and resources can help you with the important tasks to do next, and much more. Happy Homeowning!
FAQs for Home Buyers
Here are some answers to your questions about First American home warranties.
What Is a Home Warranty?
Home warranties are renewable service contracts offering protection for a home's major systems and appliances. First American offers protection to buyers, sellers, and current homeowners. If you're purchasing a home, a home warranty can increase your peace of mind, knowing you can protect your budget when covered items unexpectedly break after closing.
Do I Need a Home Warranty When I Buy a Home?
Home warranty coverage is the best way to protect your budget against expensive home system and appliance failures. A home warranty can also take the stress and hassle out of repairing or replacing home systems and appliances when they break down.
What Are the Benefits of a Home Warranty?
With a First American home warranty, when a covered system or appliance fails, if we can't repair it, we'll replace it. We have a network of independent pre-screened service providers and technicians and we are committed to providing you with outstanding service and value.
What Does a Home Warranty Cover for Home Buyers?
A home warranty covers repair and replacement of many crucial home appliances and systems that you use every day. When you buy a new home, you qualify for special pricing and expanded coverage at or within the first 60 days of your closing. See what's covered in our home warranty plans for home buyers.
Why Choose First American Home Warranty?
First American is a leading provider of warranties for homeowners, home buyers, and home sellers with the experience and strength of an industry leader. For more than 35 years, First American has provided quality protection for home appliances and systems across the nation. See how much we spent last year alone to repair or replace covered items nationwide, for homebuyers just like you.