Is your kitchen an energy waster? Make it a super energy-efficient kitchen with these simple money- and energy-saving tips. Do you know about vampire power – the power many appliances and devices draw when switched off? Find out how you can cut that phantom power draw with a few small changes.
Remember, saving energy doesn't just save money, it helps the environment too!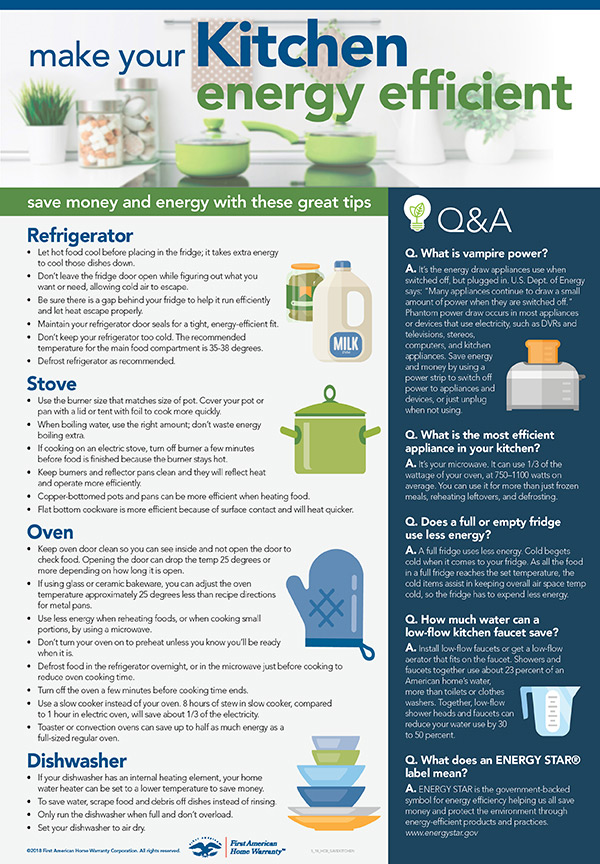 Money-saving tips like these can be a big help to homeowners. If you're looking for more ways to save money around your home, remember that a home warranty also can be a great budget protector. Learn how our home warranty can help you save money on repair and replacement costs for many appliances and home systems you rely on every day.
More Energy-Efficient Kitchen and Home Ideas