From refrigerators that serve as command central for your family and help you order that snack that you've been craving, to coffee pots that will brew stronger coffee when your wearable tracker senses that you didn't have enough sleep, the next generation of appliances use Wi-Fi and Bluetooth technology to provide Jetson-like capabilities.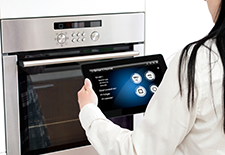 With the latest appliances, you can use your smartphone to:
Preheat your oven while you're running home with that one ingredient you forgot to buy from the store. Never worry if you forgot to turn the oven off again.
Start and monitor your laundry settings on the go.
Monitor the temperature of your refrigerator and freezer, keep an eye on when to replace your water filter, or even check the contents of your refrigerator and order your groceries.
New appliances are also smarter on space, so whether you're looking to fit appliances into a smaller area or just want to get more out of your appliances, the options have never been greater.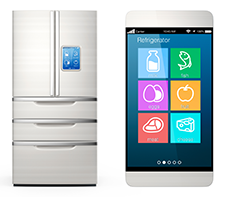 The top trends in space saving appliances include:
Stacking and apartment sized washers and dryers
French door ovens that fit into spaces that would not allow enough room for a traditional oven door to fully open
Drawer-style refrigerators and dishwashers that fit into small, tight spaces
If capacity is what you're looking for, check out:
Dishwashers with a third rack
Washing machines with two chambers that let you do two loads at once – a full-sized load and a smaller load
Four- and five-door refrigerators allowing you to more effectively use the space in your refrigerator and keep it better organized