One of the go-to upgrades in home remodels or new home builds is the addition of stainless steel. This elegant, durable metal is one modern material people love seeing in their homes. Its clean, sleek look fits any room and decor, whether it's applied to sinks, countertops, interior wall panels, cabinet hardware, laundry and kitchen appliances, backsplashes, and more. If it's in use around your home, learning how to remove scratches from stainless steel will go a long way toward keeping your home looking stylish for years to come.
Everyday use will inevitably lead to unwanted scratches, but even with minor scratches, stainless steel can still look marvelous when you are standing away from it. The closer you get, however, the more the scratches stand out.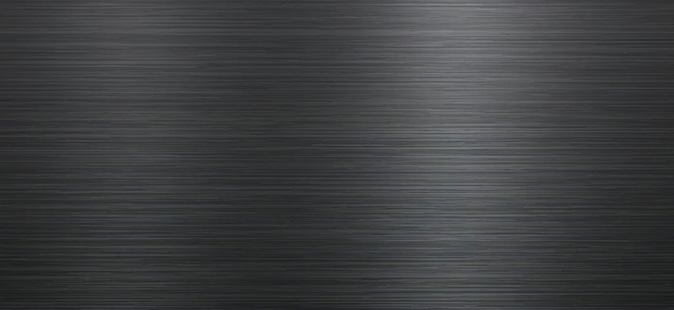 The fortunate aspect of scratches on stainless steel is that it's possible to successfully erase these eyesores. Whether you decide to use a stainless steel scratch remover, polishing compound, baking soda, or toothpaste, you'll discover there are many products and ways to remove these pesky scratches. Here's how to remove scratches from stainless steel properly.
Removing Scratches from Stainless Steel
Before you begin erasing those scratches, it's good to know that stainless steel is not just like any metal. Yes, stainless steel's material makeup is metal. However, it is closer to wood in terms of having a surface "grain" and that is what makes eliminating scratches a little more complicated.
When looking at stainless steel, you will notice some brush strokes on the surface. These are known as the "grain." The grain runs in either a vertical or horizontal direction. It is crucial when treating scratches to ensure you rub in the direction of the grain. Making perpendicular or circular motions against the grain could worsen the surface damage.
Next, determine how deep your stainless steel is scratched. Not all scratches are created equal. If you have noticed some light, fine scratches, you can repair them with various solutions, which usually can be done much more quickly than deeper scratches. Deeper scratches may need more tools and products to help smooth them out.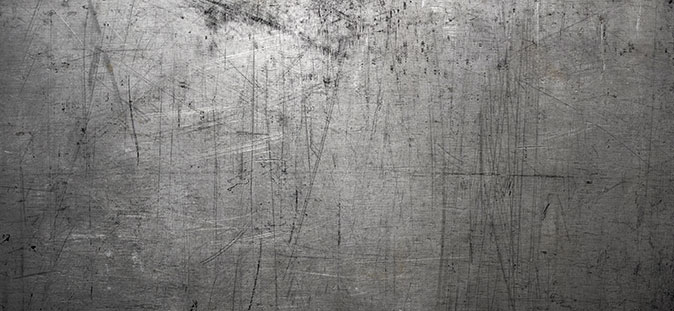 Also, it's best to determine if the scratched stainless steel has a clear coat over it. If it does, you'll need to use a different treatment in order to ensure you don't cause extreme damage, which will take more time and effort to fix. Some stainless steel scratch remover kits you can buy at your local home repair stores have a test to confirm whether your stainless steel surface has a clear coat or not. If the scratches are on an appliance you can also check the manufacturer's manual for information.
Finally, you'll want to make sure the surface is clean and free from any oils or dirt before you start tackling the scratches. Here are the most effective tips on how to clean stainless steel so the surface is ready for the next step.
Effective Stainless Steel Scratch Removers
Each technique we cover in this guide should be tested on a less visible area first, preferably a side or back panel, before you try it on the more noticeable or front-facing areas of stainless steel.
Non-abrasive Cleaner
A non-abrasive cleaner, or rubbing compound, is a great stainless steel scratch remover that will smooth out the grain on a stainless steel surface in little to no time. Non-abrasive cleaners come in powder and liquid/cream forms and are perfect for light scratches. The liquid/cream forms are ready to use right away with a damp microfiber cloth and rubbed in the direction of the stainless steel grain.
If you're using a powder formula, mix it with a few drops of water at a time to create a toothpaste-like consistency. Dab a small amount of the paste on a damp microfiber cloth, then rub back and forth in the direction of the grain over the scratch. After several rubs, use a new, clean, barely damp cloth to wipe away any additional paste left on the surface.
Check to see if the scratch is gone. If not, repeat the process until it has disappeared. When the surface is clean, apply a coat of stainless steel polish or olive oil to give it a more satisfying shine.
Whitening Toothpaste
If the mixtures you tried above do not work, a little bit of whitening toothpaste is another stainless steel scratch remover worth trying. Toothpaste is mildly abrasive and works a little more strongly on light scratches than non-abrasive cleaners.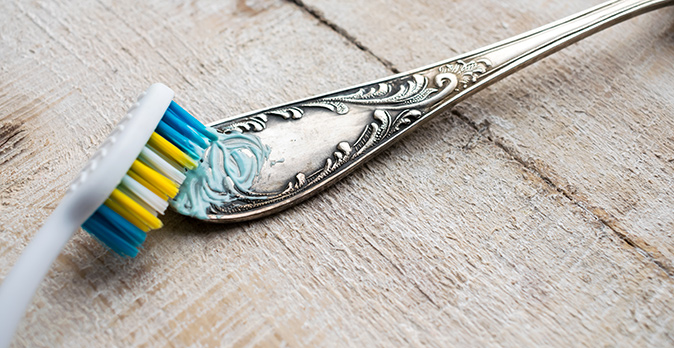 Apply the toothpaste to an old, soft-bristled toothbrush and brush over the scratches, following the grain. Wipe away the toothpaste with a damp microfiber cloth to check the surface. If scratches persist, reapply the toothpaste and repeat the process until you are satisfied that the scratches have faded. If you're happy with the results, use stainless steel polish or olive oil to bring out the shine.
Pro tip: Toothpaste can also be used on semi-deep scratches, as well as to repair lighter scratches.
Baking Soda
If time is short and you cannot invest in specific cleaners, try baking soda. As a common household item, baking soda is slightly abrasive like toothpaste, and it can help you get rid of light and semi-deep scratches.
Start by mixing the baking soda with a little bit of water to create a paste. Dollop a thin layer of the paste over the scratch and use a microfiber cloth to rub gently. Again, keep in mind the direction of the grain.
If the scratch remains, add another layer of baking soda paste and treat the area until the scratch is gone. After you feel that the scratch has disappeared, wipe away the remaining baking soda with a damp microfiber cloth.
How to Remove Deep Scratches from Stainless Steel
Fine Sandpaper
You'll find that light scratches are easier to remove than deeper ones, but you can successfully remove even the most severe scratches as well. Believe it or not, sanding with very fine sandpaper (400-600 grit) and water is a great stainless steel scratch remover. However, this technique does not work well with clear-coated stainless steel, as it will damage the metal even more. For appliances, check your owner's manual to determine if you have a clear-coated stainless steel surface before proceeding, or use one of the stainless steel scratch remover kits mentioned earlier. And be sure to test this technique on a less visible side or back panel first.
Start by wetting the sandpaper lightly, and then gently wet the scratched area. Apply moderate pressure and rub the sandpaper back and forth, following the grain.
After you sand the scratch down, change to an even finer grit paper and buff the scratch, again by following the grain. When you're finished, wipe down the surface with a clean, damp towel and dry with a soft microfiber cloth. Carefully repeat the process until you're happy with the results.
Scouring Pads and Olive Oil
If the scratches don't come out with sandpaper, apply a few drops of olive oil (yes, olive oil) to a scouring pad and use firm, moderate pressure to buff the surface, working with the grain. It's OK to work in a slightly larger area than the scratch to create an even appearance.
If the results are satisfactory, remove any excess oil by buffing the same area with a clean, dry microfiber cloth.
Stainless Steel Repair Kits
If the non-abrasive cleaners have not done the trick, a stainless steel scratch repair kit is the ultimate stainless steel scratch remover. Most of these kits come with everything you need to improve the look of your stainless steel, including proper handling instructions, which can be useful as you don't have to decide between different methods and cleaners.
Tips to Keep Appliances Scratch-free and Clean
Everyone wants their stainless steel to shine bright for years to come. To keep yours looking sharp, regular cleaning is a great way to prevent scratches from forming. Feel free to use warm water for a simple, effective cleaner that won't damage the metal. You can also spray white vinegar (undiluted) to clean the stainless steel surface. Again, always go with the grain when you are cleaning stainless steel.
Cleaning regularly also helps thwart a significant build-up of dirt and grime, which keeps you from having to scrub too heavily and inadvertently causing scratches. Be aware that cleaning with abrasive formulas or bleach can damage your stainless steel, as these can corrode the metal and lead to future rusting.
Protect Your Appliances with a Home Warranty
Maintaining stainless steel can help keep its shiny gleam over time. Having home warranty coverage from First American can help protect your budget and provide a simple repair-or-replacement solution when your home appliances or systems break.
Interested in learning more about our home warranty coverage? It's easy to find a plan that's right for you when you get a quote.