It's hard not to feel a little down when the holiday season ends. Not only are all of the parties and presents behind us, but after removing the festive decorations, the world often seems just a bit darker. Who says you need to take down your holiday lights after the New Year? One of the best ways to keep a little twinkle brightening up the inside and outside of your home is to leave up, repurpose, or even add white string lights year-round.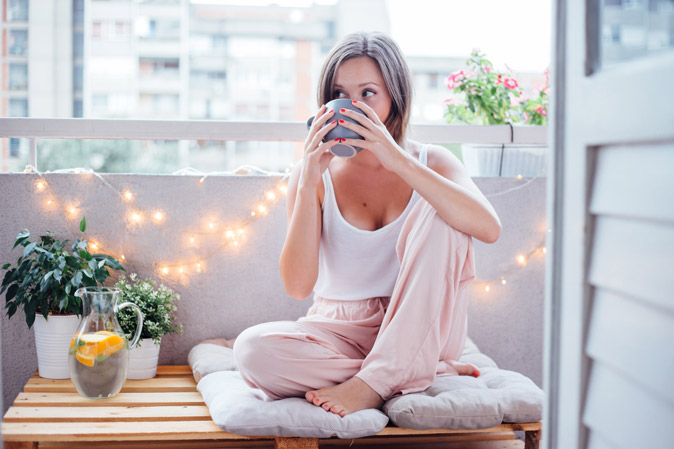 Get outside sooner by brightening up your porch, patio, or backyard and create a beautiful ambiance by stringing lights in your trees and outdoor structures such as pergolas and awnings.
Brighten up the bedroom and add some romance by stringing lights across your ceiling, through a fabric canopy bed, or over the headboard.
Add lights to found objects to create an illuminated centerpiece. Add cheer to items such as, wine bottles, vases, lanterns, and jars — the lights give the illusion of fireflies
Light the corners of your family room or office by stringing up lights. You can add them across the edges of the ceiling or drape them from corner to corner.
Create custom chandeliers by dangling lights from objects such as branches, wagon wheels, antlers, existing light fixtures, or simply draping them across the room.
Dress up your plants. The holiday ornaments may be packed away, but you can show off your plants and potted trees with a string of lights.
Give Mother Nature a bit of help by lighting up doors and windows by stringing light "curtains" across them to add a little more ambient light through the remaining days of winter.