Many home systems and appliances rely on the quality of water to help ensure their performance. A faucet water filter, for example, can help remove unwanted impurities, giving you a better-tasting glass of water. Learn how these five appliances or systems in your home can benefit from a water filter and when you should replace each one.
1. Refrigerator Water Filters
Does your refrigerator have a water dispenser or an icemaker? If it does, it will have a water filter to remove contaminants. Impurities in water can leave an odor or unpleasant taste. You should change your refrigerator's water filter cartridge twice per year or as the manufacturer recommends keeping the quality and taste first-rate. Check the manufacturer's manual for the kind of cartridge your refrigerator needs and how often it should be replaced.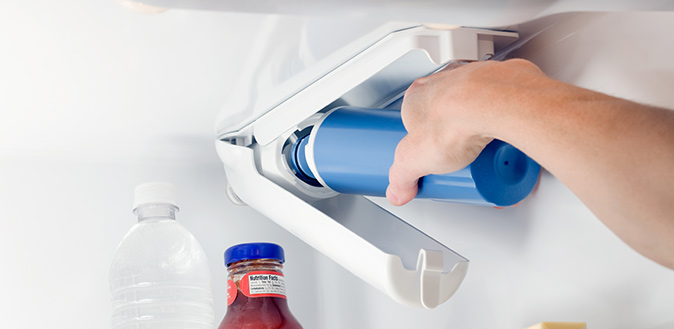 2. Faucet-Mounted Water Filters
You should replace your faucet-mounted filter every two to three months, or as recommended by the manufacturer. Keep in mind that busier households and your home's water quality can decrease the life of a filter.
Pros
Convenient
Low-cost
Easy to install
Easy to maintain
Cons
Cold water only
May leak or crack
Only delivers purified water where the filter is mounted
Here are some tips to keep in mind when choosing a faucet-mounted filter:
Make sure it filters out the pollutants you are most concerned about
Look for a system with a long-lasting filter to reduce how often you need to replace it
3. Pitcher Cartridge
Water pitchers are as convenient as they are cheap to maintain. They filter impurities in tap water by removing chlorine, zinc, copper, cadmium, mercury, and sometimes the metallic taste you just cannot seem to shake. The only downside to these water filters is that you must change them frequently. Your water pitcher should signal when its filter should be replaced. A change in taste or odor is also a good indicator that a new filter is needed.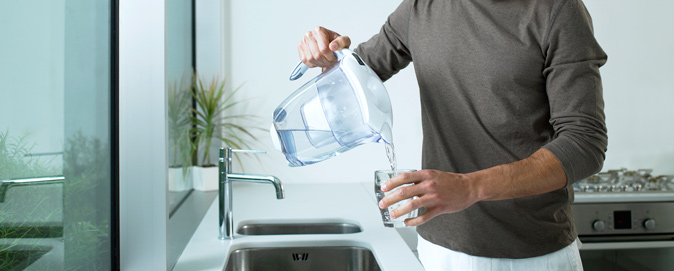 4. Shower Filters
Shower filters reduce the amount of chlorine, heavy metals, and harsh sediment that come into contact with our skin. If you or anyone in your family has sensitive skin, one way to reduce irritation is to purchase a shower head with an integrated filter or attach a shower filter to your current one.
How often you should replace a shower filter depends on how much water you use. On average, it should last six months or about every 10,000 gallons of water usage. However, this varies because the amount of water used differs from household to household. This article includes helpful information on average shower water use.
5. Whole House Water Filter
A whole house water filter provides clean water throughout your home. It is installed on the main supply line, delivering clean water to every faucet. Though it costs more to install a whole house water filter, you won't have to think twice about the water quality throughout your home.
A whole house water filter should be changed every three to six months. Learn more about when to change your whole house water filter.